Waterlefe Homes
Waterlefe homes are located east of Bradenton and north of Lakewood Ranch, Florida. To find the neighborhood, take a short drive heading east of Interstate 75 along the Bradenton-Arcadia Road. Then, drive north on Manatee River Road. The community's designers installed a stylish gated entrance on Conch Shell Terrace to let people know that they've reached the right place. Waterlefe is an exclusive community offering both a River Club and a gorgeous golf club.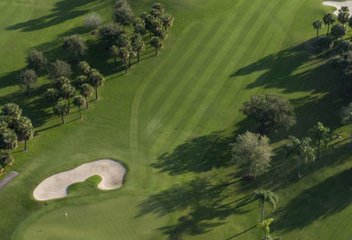 Waterlefe Homes For Sale
December 5, 2023
Waterlefe Condos For Sale
Waterlefe condos for sale include 621 residences in a variety of styles and sizes including condominiums that are around 1,200 square feet, as well as executive style boating homes near the water that are more than 9,000 square feet. The community also includes waterfront developments, maintenance free cottages and townhomes. Many of the area's homes offer high-end finishes like wood flooring, quality kitchen cabinetry and top-of-the-line appliances. Furthermore, it is the only Manatee County community that has both world-class golfing and boating access for the neighborhood's residents.
Freedom Elementary, Carlos E. Haile Middle School and Braden River High School serve the Waterlefe community. Specifically, the area is a part of the Public School District of Manatee County.
Waterlefe offers residents a variety of convenient amenities such as a workout facility and wildlife habitat as well as a nature preserve and two unique community centers.
Waterlefe Real Estate & Amenities
Check out Waterlefe real estate and see how Waterlefe's golf course was designed to blend perfectly into the community, and it gives golfers the chance to play 18 holes. The community lets boat owners conveniently access the water since Waterlefe has 14 connected docks as well as 59 marina slips. With a boat in one of the community's slips, anglers can fish in the Manatee River, or they can motor out to Tampa Bay to reel in fish from deeper waters.
The Waterlefe Golf Clubhouse features early colonial architecture with expansive terraces, which makes it visually stunning. Furthermore, the structure houses a casual dining restaurant called the Grille Room for the convenience of its residents and guests. The clubhouse's personnel can arrange a wedding, reception or luncheon for people who want to hold their event at a place with breathtaking surroundings. The facility's staff members also manage golf outings, membership questions, administrative requirements and golf instruction programs.
At the River Club, members and guests can exercise in the facility's saline swimming pool or participate in a yoga, Pilates or aerobics class. The community structure also features a fitness center with at least 20 different pieces of workout equipment.
The tiki bar is another community amenity. While visiting the bar, residents and guests can spend time relaxing with a drink in one of the establishment's three pretty gazebos. The area surrounding the tiki bar features flowers, greenery and a lookout tower to view the ground's stunning landscapes.
With so many properties on offer, finding a home in Waterlefe is best managed with the aid of a professional. An experienced REALTOR®, such as Brian Tresidder and the Key Solutions Real Estate Group, offer a slate of services that will help you navigate the community, choose the right neighborhood and property, and secure the perfect home.