Venice Real Estate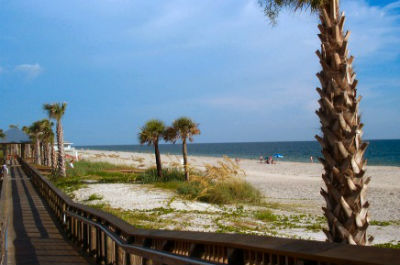 Find the most current Venice real estate listings in Florida below!
The city of Venice is ideally situated along Florida's Gulf coast, just south of Casey Key in Sarasota County. Offering 14 miles of white-sand beaches, stunning scenery, the ideal climate, an abundance of recreational activities and a wide selection of homes for sale at various price points, it's no wonder Venice is such a sought-after area. Whether you're looking for a permanent, year-round residence or a vacation home, you won't be disappointed with the Venice real estate market.
Start your search by browsing the Venice real estate listings below or learn more about homes for sale in Venice, Florida!
Be the FIRST to see new Venice real estate listings!
Register with Key Solutions Real Estate Group and gain free, instant access to exclusive search tools.
Create custom searches, bookmark your favorite listings and get email alerts as soon as Venice homes for sale matching your dream criteria hit the market.
---
Venice Real Estate Market
Prospective homebuyers will be extremely pleased with both the quantity and quality of homes for sale on the Venice real estate market. There are also a wide variety of property types available, including secluded bungalows, waterfront estates overlooking scenic bays, luxurious golf community homes, maintenance-free luxury condominiums with direct access to the Gulf of Mexico, and many more.
Architecture of Venice homes typically feature either a Mediterranean or Italian Renaissance style, the latter of which is reminiscent of the original Venice in Italy. Currently, homes for sale in Venice, Florida range in price from the mid $100,000s to almost $3 million.
Things to Do in Venice, FL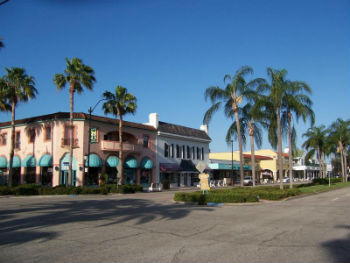 Similar to the city it was named after, Venice, Florida is known for its history and charm. Many areas are listed in the National Register of Historic Places, like Venezia Park, a beautiful area built in the Mediterranean Revival in the 1920s. Venice's streets are lined with farmer's markets, specialty boutiques, antique shops and restaurants. This pedestrian-friendly city is also home to many parks and greenspaces, complete with walking paths and biking trails.
Venice is the perfect place to enjoy beautiful beaches and a host of outdoor recreation activities. There's spectacular fishing off of Sharkey's Pier and North Jetty Beach is one of the most exciting surfing spots on Florida's west coast. Sometimes referred to as the "Shark's Tooth Capital of the World" due to all the fossilized shark teeth found here, Venice is also a popular destination for divers.
Have questions about Venice, FL real estate?
The team at Key Solutions Real Estate Group can help you with all of your real estate needs. Send us a message or call us at (941) 894-1255 for more information about homes for sale in Venice, FL or the surrounding area!
---