University Place Homes For Sale
Discover University Place homes for sale
Whether you are purchasing your first home or looking for a pleasant place to spend your golden years, the beautiful homes in the University Place community are an excellent choice. Located on 150 acres of land in Bradenton, Florida, University Place is a premier gated community defined by its inviting blend of luxury and natural beauty.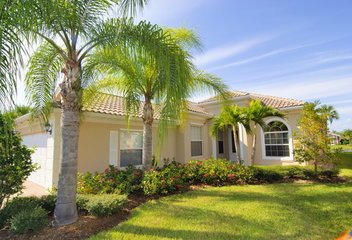 Browse Homes For Sale In University Place, Bradenton FL
September 29, 2023
Open 10/1 8135 Indigo Ridge TERRACE
Bradenton, FL 34201
University Place Real Estate
University Place real estate offers a great mix of homesites with spacious floorplans and exceptional landscaping. These upscale Traditional houses wiht large master bed and bathrooms, generous kitchens, lush backyards, loads of parking and maintenance-free amenities. Commuting, shopping and exploring the city are a breeze as Interstate 75 runs along the community's eastern border. Sarasota-Bradenton International Airport is located around 7 miles to the west of University Place, making it easy to travel throughout the United States or abroad.
Those raising families will be happy to hear that University Place is close to some of the best schools in the area. Residents also have easy access to several of the city's bustling shopping centers and malls. For recreation, you can check out the Pirates' McKechnie Field, the Ringling Museum of Art and the Sarasota Opera House as well as Sarasota's numerous beaches and resorts.
University Place Community & Recreational Opportunities
Of course, there are plenty of wonderful amenities located within the University Place community itself. The community includes two fully equipped recreation centers and a lagoon-style pool. A fitness center, tennis court and heated lap pool make it easy to stay in shape. Families with young children can take advantage of the community's kids' area and playground.
There are also numerous natural amenities located both within University Place and in the surrounding area. Large nearby parks include Longwood Park and the beautiful and secluded Conservatory Park. Conservatory Park includes restrooms, a picnic pavilion, a paved trail and a 10-acre lake. If you want to stay within the borders of University Place, the community features its own park complete with nature trails and wetlands populated by Florida's natural wildlife.
To find out more about University Place homes for sale, contact Sarasota real estate specialists, or call (941) 894-1255 today.