Siesta Key Condos for Sale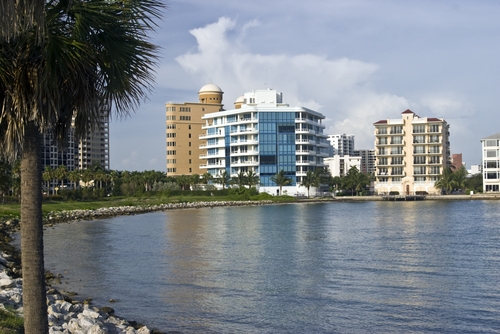 Discover the latest Siesta Key condos for sale below!
Siesta Key is a barrier island, just southwest of Sarasota, Florida. With fantastic white sand beaches that stretch for miles, and close proximity to the waters of both the Gulf of Mexico and Sarasota Bay, it's the perfect vacation destination or year-round home.
Siesta Key condos for sale are especially attractive as they require less maintenance than other types of homes and feature a multitude of upscale amenities that make every day a holiday.
Start browsing the condos for sale in Siesta Key or read more about Siesta Key condos below the listings!
Siesta Key Condos
March 25, 2023
Siesta Key condos not for you? Explore other types of real estate in Siesta Key, like single-family homes and luxury estates!
Make the Search for Siesta Key Condos Quick & Easy
Register with Key Solutions Real Estate Group and gain free, instant access to exclusive search tools!
Create custom searches, bookmark your favorite listings and get email alerts when Siesta Key condos for sale matching your dream criteria hit the market. It doesn't get much easier than that.
---
About Siesta Key Condos
Seasonal and vacation buyers, as well as those seeking year-round residence, will find a wide variety of Siesta Key condos for sale on the market. While each condominium building or townhome is unique, you can be sure that you'll enjoy upscale features, luxurious amenities and breath-taking views. From cozy townhomes and high rises to private beachfront settings and gated communities, there's a Siesta Key condo suitable for every budget and lifestyle.
Siesta Key Condo Highlights
Move-in ready
Maintenance-free living
Upscale features & amenities
Condos & townhomes in a wide range of prices
Easy access to beautiful beaches
Plenty of outdoor recreational opportunities
Services, shopping & entertainment on the island and in nearby Sarasota
#siesta-key-condos-expandable#
Investing in Siesta Key Condos
Since condos in Siesta Key, Florida feature all of the necessary amenities for the perfect holiday getaway as well as for a year-round existence, they are ideal investment properties. If you're looking to purchase a Siesta Key condo as a vacation home to rent out to others, our property management service will provide you with worry-free renting while you're away.
We're Here to Help!
Are you loooking for a maintenance-free lifestyle and a resort-like experience?
Then a Siesta Key condo might be perfect for you! Contact us today for more information.
---