Siesta Dunes Condos For Sale
Find Siesta Dunes condos for sale below!
Located in
Siesta Key
, Siesta Dunes offers 160 units that are only a few feet away from stunning Crescent Beach. With beautifully updated interiors, these spacious condo suites are some of the more modern in the area, which makes them perfect for a year-round residence or income-producing property.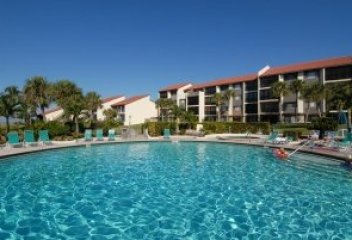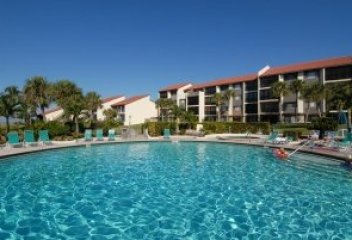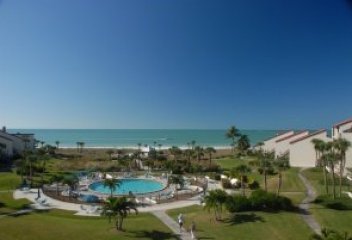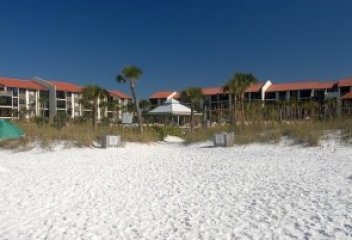 No Matching Listings
Get notified when matching listings become available. We also have found more listings nearby within 10 miles of this community.
Make the Search for Siesta Key Real Estate Quick & Easy
Register with Key Solutions Real Estate Group and gain free, instant access to exclusive search tools.
Create custom searches, bookmark your favorite listings and get email alerts when Siesta Dunes condos matching your dream criteria hit the market.
---
About Siesta Dunes Condos
Address: 6200 Midnight Pass Rd., Sarasota, FL 34242
Year Built: 1979
Number of Units: 160
Building Type: Low-rise townhomes and condos
Size: 1,150 sq. ft.- 2,900 sq. ft.
Water Access: Yes, private beach
Rentals: 1 week minimum
Pet Friendly? Yes, 1 pet up to 35 pounds
Although Siesta Dunes was developed in 1979, it currently offers a superb gated community with beautiful updated condominium units. The property includes floorplans that range from 1,170 square feet to 2,900 square feet. More importantly, the spacious units are available in configurations that vary from two-bedroom, two-bath units to four-bedroom, three-bath units. It is important to add that the four-bedroom units are constructed using multiple levels.
In most cases, units are offered in turnkey condition. All the units include parking; however, select units include a one-car garage. Although there are luxury amenities available within the higher-end units; all are only a few feet away from the beach. This is a feature many guests find appealing. Amenities include free Wi-Fi, a hot tub, garden-side BBQ grills, a heated saltwater pool, 4,000 square foot deck, tennis court, and a large pavilion. Siesta Dunes allows property owners to have pets that are no more than 35 pounds.
Siesta Dunes Condo Amenities
As a resident of Siesta Dunes condos, you have direct access to Crescent Beach, and a host of enjoyable amenities. What's especially unique about Siesta Dunes condos is the amount of beautiful landscaping at every turn. Where some condo communities have an uninspired parking lot, Siesta Dunes has a custom brick driveway with covered parking spots and each of the condos are easily accessible by a separate, outdoor entrance. Every unit has a backyard patio which overlooks the grassy common area with paved walking paths and access to the beach. At the heart of this communal space is where you'll find the pool and spa. If you're in the market for a quieter condo community with a great amenities package and a little more personality than other condos in the area, then a condo in Siesta Dunes is a great choice.
Some of the community's great amenities include:
Salt water pool
Spa
Tennis court
Beach cabana rentals
Sun deck with Gazebo
Clubhouse
Free WiFi
On-site management
Life at Siesta Dunes - Siesta Key
Siesta Dunes condos are a great property for relaxation and recreation. The property is only a few feet away from the popular Crescent Beach. At the southern tip of Crescent Beach is an area known as Point of Rocks. This is a perfect place to swim, dive, and snorkel. This part of the beach is great for viewing numerous types of tropical fish. Slightly further south of Crescent Beach is Turtle Beach. This beach offers an area designated for family-friendly picnics, a boat launch, and a playground. The Siesta Public Beach is also considerably popular with guests and residents. The public beach is located at the northern tip of the island. This beach includes a picturesque nature trail, concession stalls, a tennis court, a playground, large pavilion, and volleyball courts.
Investing In Siesta Dunes Condos
There is an on-site rental office that is useful for handling cleaning between visits and booking. For many residents, renting the unit is an ideal way to earn extra income when the unit is not in use. In some instances, units are rented for a minimum of one-week. Condo ownership on Siesta Key Beach offers a quality investment option. Over the last few years, prices of properties have decreased; however, investment trends suggest improvement. Siesta Key Beach is one of the top 10 beaches in the United States. Many owners enjoy the short-term, minimum rental policy at Siesta Dunes. This feature allows the property to generate income for owners throughout the year. The Key Solutions Real Estate team offers Property Management services to maintain and manage your Siesta Key, so it's easy to invest without the worry of taking care of things yourself.
If Siesta Dunes condos aren't quite what you had in mind, there are plenty of other Siesta Key condos for sale. Check them out below!
#siesta-key-condos-expandable#
Need More Info About Siesta Dunes Condos?
The team at Key Solutions Real Estate Group can help you with all of your Sarasota real estate needs.
Send us a message or call us at (941) 894-1255 for more info!
---