Sarasota Luxury Real Estate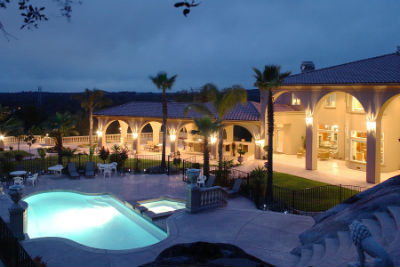 Find all Sarasota luxury real estate listings below!
With its ward-winning beaches, upscale shopping and dining, perfect climate and lush, tropical landscape, Sarasota has become synonymous with a luxurious lifestyle. Perfect for vacationing and year-round living, Sarasota luxury real estate includes the most exclusive beachfront estates, private golf retreats, gated-communities and condominiums.
If you're looking to take take full advantage of upscale living and to live a life of extravagance, convenience, privacy, relaxation, or all of the above, look no further than Sarasota luxury homes.
Explore the Sarasota luxury real estate listings below or learn more about the upscale life that awaits you in a Sarasota luxury home.!
Sarasota Luxury Homes for sale
December 6, 2023
Be the FIRST to see new Sarasota luxury real estate listings!
Register with Key Solutions Real Estate Group and gain free, instant access to exclusive search tools.
Create custom searches, bookmark your favorite listings and get email alerts as soon as Sarasota luxury homes matching your dream criteria hit the market.
---
Sarasota Luxury Real Estate Market
Prospective home buyers have a variety of Sarasota luxury real estate options to choose from. Sarasota's world famous beachfront properties include beautifully constructed custom home masterpieces with private access to the warm, tropical waters of the Gulf of Mexico. Many Sarasota golf communities, gated communities and condominiums also contain exquisite residences and spare no expense in order to cater to the needs of their affluent residents.
Sarasota Luxury Home Amenities
Inside these Sarasota luxury homes, you'll find the finest of details and the most upscale of features, such as gourmet kitchens, expansive master baths with steam rooms, and a host of amenities like home theaters, wine cellars, infinity pools and outdoor kitchens. Many luxury home communities also offer upscale amenities that include, but aren't limited to, state-of-the-art fitness centers, spas, pool side lounges, private beach access, and so much more.
Have questions about Sarasota luxury real estate?
The team at Key Solutions Real Estate Group can help you with all of your Sarasota real estate needs. Send us a message or call us at (941) 894-1255 for more information about Sarasota luxury homes for sale!
---