Pet-Friendly Siesta Key Condos for Sale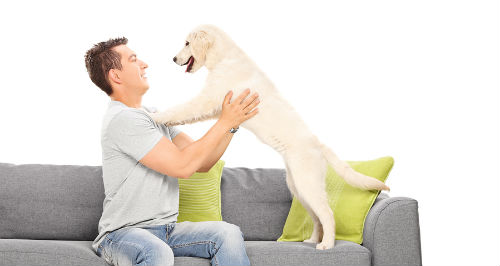 Search for pet-friendly Siesta Key condos for sale here!
Condominium complexes and even individual buildings and units within the same complex can have very different restrictions regarding pets.
Some condos allow pets of all types (mostly) and sizes, some only allow cats, others are okay with dogs as long as they fall under a certain weight limit, while others still don't allow pets at all -no exceptions!
But don't despair! We've put this page together as your one-stop-shop for pet-friendly Siesta Key condo information, so you can find a home that's suited to your needs and lifestyle, as well as those of your pet.
Browse the Siesta Key real estate listings below to find the purr-fect home for you and your furry friend or read more about pet-friendly condos in Seista Key!
Pet Friendly Siesta key
December 6, 2023
Be the FIRST to see new pet-friendly real estate listings!
Register with Key Solutions Real Estate Group and gain free, instant access to exclusive search tools.
Create custom searches, bookmark your favorite listings and get email alerts as soon as pet-friendly Siesta Key condos for sale matching your dream criteria hit the market.
---
About Pet-Friendly Siesta Key Real Estate
You'll find a variety of Siesta Key condos for sale that fit the needs of both the modern-day pet owner and your four-legged friend. From low-rise buildings in gated communities to luxury high-rises on the beach, you'll enjoy maintenance-free living with resort-style amenities for the whole family (fur-babies included).
Unfortunately, not all listings include information regarding pet restrictions, and "Pets Allowed" can mean very different things to different people. Before you fall in love with a beautiful condo only to find out that your pet can't make the move with you, be sure to check out our complete list of pet-friendly Siesta Key condos.
#pet-friendly-condos-list#
Pet Care Services
From dog walkers and daycare, to professional groomers and pet concierges, there are plenty of pet care services available to you in Siesta Key, and perhaps even within your condo complex. Ask friends, coworkers and neighbors for testimonials and read some online reviews to find the best of the best.
Veterinary Services
Some of the most sophisticated veterinary services in Sarasota are located on Siesta Key. You'll find everything from veterinary clinics and 24-hour emergency animal hospitals, to house-call services and acupuncture specialists. Regardless of the Siesta Key condo you choose to call home, take comfort in knowing you have top-notch resources nearby.
Dog Parks, Canine Beaches & Pet Friendly Areas
While dogs aren't permitted on Siesta Key's three main public beaches, there are still plenty of places for you and your pooch to hang out together. Be sure to obey all by-laws, pick up after your dog, and pay particular attention to whether or not you're in an off-leash or leash-required area.
Have questions about pet-friendly condos in Siesta Key?
Don't waste time barking up the wrong tree! Let the Key Solutions team help you find the right pet-friendly Siesta Key condo for you and your family. Send us a message or call us at (941) 894-1255 for more info!
---