La Siesta Condos
Find La Siesta condos for sale below.
La Siesta is a fine luxury condo community in
Siesta Key
that consists of three separate buildings with spacious interiors and pleasing exteriors. Each one or two-bedroom condominium unit features a full view of the Gulf of Mexico, and the terraces contain plenty of patio space, so you can kick back and relax with a cold beverage and enjoy the gracious view.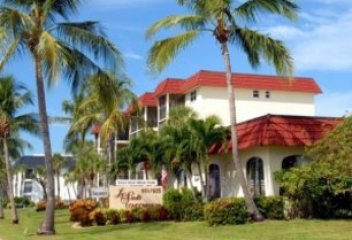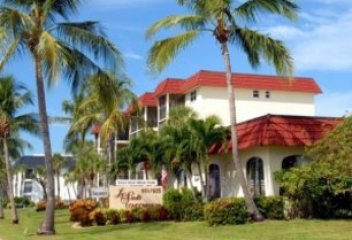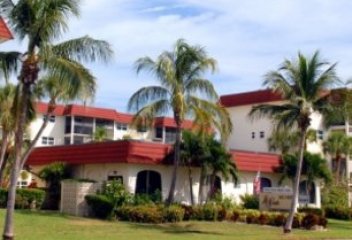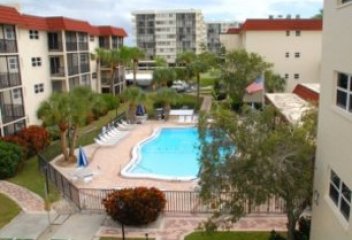 La Siesta
December 5, 2023
Make the Search for Siesta Key Real Estate Quick & Easy
Register with Key Solutions Real Estate Group and gain free, instant access to exclusive search tools.
Create custom searches, bookmark your favorite listings and get email alerts when La Siesta condos matching your dream criteria hit the market.
---
About La Siesta Condos
Address: 909 Beach Rd, Sarasota, FL 34242
Year Built: 1972
Number of Units: 78
Building Type: Low-rise condominium
Size: 697 to 940 sq. ft.
Water Access: Public beach across the street.
Rentals: One week minimum
Pet Friendly? Yes
As you drive along Beach Drive, you're sure to notice the distinctive Spanish-inspired architecture of La Siesta condos. The three, four-story buldings of La Siesta offer buyers the chance to live in this sun-soaked paradise for less than what you'd pay for a condo on the beach. Built in the early 1970s, this building has continued to impress its residents through consistent upgrades and renovations which keep the units desirable and stylish.
Condos in La Siesta can feature a one or two bedroom layout with full kitchens, updated bathrooms, and spacious master suites. Every unit is a little different from one another and are easily customizable, so it's easy to make it your own. Through their renovations, many units have come to feature a variety of modern upgrades, including granite countertops, rich wood cabinets, porcelain tile, and stainless-steel appliances.
La Siesta Condo Amenities
La Siesta condominiums feature a full suite of amenities, which provide guests and residents with a high-quality experience. There is a fitness room and after your workout, you can relax in a therapeutic spa while soaking away the ache in your muscles. The heated swimming pool also awaits the attention of guests who just can't get enough of the water. For a change of pace, you can enjoy a friendly game of billiards, ping-pong, or shuffleboard.
Small groups may take advantage of the barbecue grills to host an informal event and there are several areas that cater to groups looking for a pleasant spot to have a spontaneous picnic. One of these areas is located on a private beach, and La Siesta community members have access to this area for their enjoyment.
Various kinds of entertainment are available to vacationers staying in the La Siesta condominiums. In addition to fine dining, you can experience the different clubs and downtown attractions without going out of your way. These facilities are available within walking distance, so they are accessible at any time. Shop in one of the many downtown stores in Sarasota.
Guests with a taste for the finer things in life will appreciate the accessibility of an entire area of town dedicated to cultural production and the arts. From musical theater to opera or ballet, there are always the finest cultural experiences available. Reserve tickets for a symphony orchestra, or attend a fine arts museum on a whim. Crescent offers only the best to every guest.
Life at La Siesta in Siesta Key
The experience La Siesta condos in Siesta Key is defined in part by the phenomenal view of the ocean skyline. The crisp waters of the ocean and the sparkling white sands greet vacationers every day during their time in the luxurious Crescent condominiums. The property is conveniently located on the Siesta Key, and this is one of the finest beaches in the country. The villa-style architecture and spacious interior living quarters are complemented by a variety of amenities designed to maximize comfort and supply the conveniences that make every holiday a memorable one.
Adrenaline sports are available any time you need the rush. Boat rentals and other specialty sports equipment can be purchased at a nearby store. Enjoy para-sailing, kayaking or water skiing whenever the mood hits you. Get the most out of your time at Crescent by enjoying the finest water sports available on the island. For guests who crave the old-fashioned enjoyments of fishing, volleyball or swimming, these activities are also available. Of course, sunbathing never goes out of style, so make sure your suntan lotion is handy at all times.
Investing In La Siesta Condos
Investing in La Siesta condos is a great way to enjoy all the benefits of Siesta Key and reap the rewards of an income producing property! La Siesta has its own rental office on-site, and the Key Solutions Real Estate also offers property management servcies to help you get the most out of your condo investment.
If you're still looking for something more than what La Siesta has to offer, there are plenty of other Siesta Key condos for sale. Browse other Siesta Key condo communities below!
#siesta-key-condos-expandable#
Need More Info About La Siesta Condos?
The team at Key Solutions Real Estate Group can help you with all of your Sarasota real estate needs.
Send us a message or call us at (941) 894-1255 for more info!
---