Highland Beach Real Estate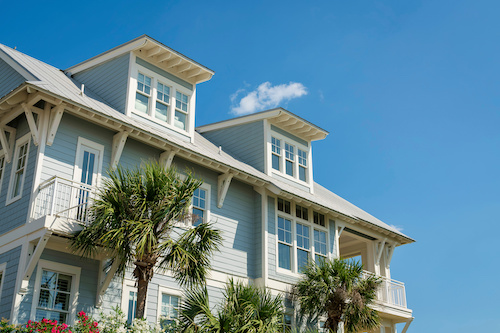 Find the latest Highland Beach real estate listings below!
Highland Beach is a hidden gem nestled between Delray Beach and Boca Raton. If you're in search of a luxurious coastal community that combines natural beauty, privacy, and upscale living, look no further. Highland Beach offers a lifestyle that is second to none, with unobtrusive views of the Atlantic Ocean and the Intracoastal Waterway that will take your breath away.
Start browsing through the Boca Raton, Florida real estate listings below or learn more about Highland Beach and why you should call it "home"!
Highland Beach Real Estate
September 29, 2023
$1,047,000
Med. List Price
Be the FIRST to see Highland Beach Real Estate Listings!
Register with William Raveis Real Estate and gain free, instant access to exclusive search tools.
Create custom searches, bookmark your favorite listings and get email alerts when Highland Beach homes for sale matching your dream criteria hit the market.
---
Highland Beach Real Estate Market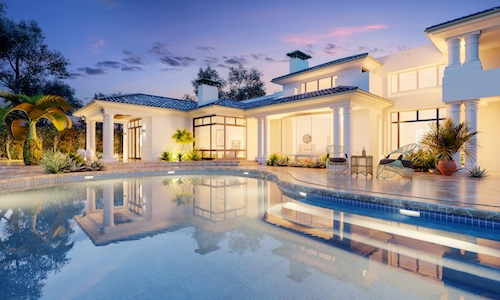 When it comes to real estate, Highland Beach has it all. Magnificent oceanfront mansions and waterfront condos dot the landscape, offering residents the epitome of elegance and exclusivity. This upscale community is known for its pristine beaches and meticulous landscapes, where personal privacy is highly valued. In fact, Highland Beach takes pride in being one of the safest towns in the nation, providing residents with peace of mind and a true sense of security.
Living in Highland Beach, Florida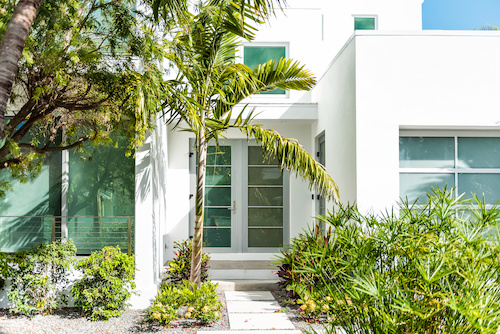 One of the unique aspects of Highland Beach is its small-town ambiance. With less than a mile of residential property, the town remains unspoiled by commercial businesses, creating an atmosphere of tranquility and serenity. The absence of stoplights adds to the charm and allows residents to fully immerse themselves in the natural beauty that surrounds them.
If you're looking for a place to stay while exploring Highland Beach, Delray Sands Resort is the perfect choice. This luxurious boutique-style resort offers guests the same exclusivity that residents enjoy year-round. Immerse yourself in the elegance and comfort of this unique retreat, where you can indulge in the stunning views and impeccable service.
Highland Beach has a rich history that dates back to the Native American Tequesta tribe and the presence of pirates and explorers. However, it was the Japanese settlers who played a significant role in the town's development and brought with them colorful flora and fauna. Their legacy lives on through the Morikami Museum and Japanese Gardens, located in nearby Delray Beach. Explore the beautiful gardens, attend annual events, and learn about the fascinating connection between South Florida and Japan.
While Highland Beach offers a quiet and private lifestyle, its proximity to neighboring Boca Raton and Delray Beach ensures that homeowners are never short on activities. Boca Raton boasts an array of attractions, including the Children's Science Explorium, Sugar Sands Park, and the Boca Raton Museum of Art. Delray Beach, with its vibrant nightlife along Atlantic Avenue, offers a diverse range of restaurants and entertainment venues that cater to every taste.
For art and antique enthusiasts, Highland Beach is ideally situated near renowned galleries such as Ford Fine Art, Avalon, and Ellen Miller Studio. Whether you're a foodie, a shopaholic, or a culture aficionado, the surrounding areas of Boca Raton and Delray Beach have something to offer for everyone.
Highland Beach's exclusive real estate, pristine beaches, and proximity to premier shopping, fine dining, and entertainment venues make it the perfect address in Palm Beach County. With its natural beauty, elegant estates, and wealth of amenities, this toney town is an exceptional choice for individuals looking to invest in Florida real estate. Discover the unique blend of coastal charm, sophistication, and serenity that awaits you in Highland Beach.
Have Questions About Highland Beach Homes for Sale?
The team at William Raveis Real Estate can help you with all of your Highland Beach real estate needs.
Send us a message or call us at (941) 894-1255 for more information!
---