Fisherman's Haven Condos For Sale
See all of the Fisherman's Haven condos for sale below!

On an island that includes numerous real estate options and developments, what makes Fisherman's Haven condos such a hidden gem? It's a gated community, so the general public is kept at arm's length, while residents can enjoy private use of a beautiful beach. From virtually any window in any of the units at Fisherman's Haven, you'll enjoy exceptional views of the Gulf and of Sarasota Bay.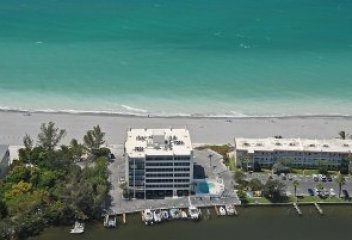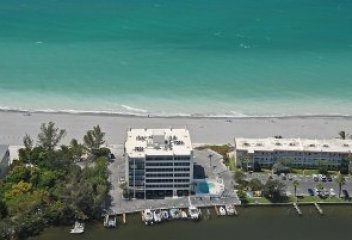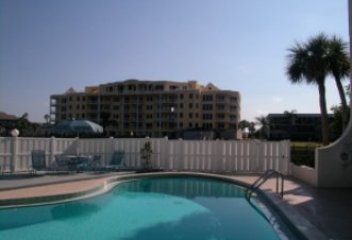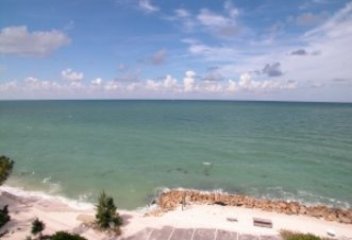 Fishermans haven
June 8, 2023
Make the Search for Siesta Key Real Estate Quick & Easy
Register with Key Solutions Real Estate Group and gain free, instant access to exclusive search tools.
Create custom searches, bookmark your favorite listings and get email alerts when Sandy Cove condos matching your dream criteria hit the market.
---
About Fisherman's Haven Condos
Address: 9150 Blind Pass Rd, Siesta Key, FL
Year Built: 1975
Number of Units: 36
Building Type: Mid-rise condominium
Size: 1,400 sqft - 4,000 sqft
Water Access: Yes
Rentals: 2 week minimum
Pets: No
Fisherman's Haven condos are located inside a small gated neighborhood at the southern end of Siesta Key. There are a number of different floorplans available, with varying sizes and amenities included depending on the suite. Prices typically start at around $425,000 and can range upwards of $1 million for a larger residence. If you're in the market for a quiet and secure condo community, Fisherman's Haven might be just the building you've been searching for.
Fisherman's Haven Condo Amenities
Fisherman's Haven also includes a boat dock that can accommodate boats of up to 26 feet in length, in addition to a private kayak launch and kayak storage, so you can enjoy the open waters and the Intracoastal Waterway whenever the mood strikes. If you have a larger boat, the nearby marina at Midnight Pass Road can easily accommodate it. In addition to this, the building offers a wealth of other lifestyle amenities.
Heated outdoor swimming pool
Hot tub and spa
Kayak storage
Private boating docks and ramp
Additional storage
Private beachfront
On-site management
Life at Fisherman's Haven - Siesta Key
While dozens of beach communities dot Florida's Gulf Coast, few come close to matching the exclusivity and charm of Fisherman's Haven. If you're looking for a tranquil, private place to call home or to serve as your home away from home, this incredible gated community won't disappoint. This high-rise condominium community features 36 units that include a variety of floor plans and sizes, so finding the perfect option is a breeze.
Investing in Fisherman's Haven Condos
Investors also flock to Fisherman's Haven for its liberal rental policies and for high year-round demand by tourists who want to enjoy access to private beaches along Siesta Key. If you're looking to buy an investment property in a high-profile locale, our real estate agents would be thrilled to help you find a Fisherman's Haven condo at a great price. Plus, our property management service can also provide you with worry-free renting when you're not enjoying the condo yourself.
#siesta-key-condos-expandable#
Need More Info About Fisherman's Haven Condos?
The team at Key Solutions Real Estate Group can help you with all of your Sarasota real estate needs.
Learn more about Fisherman's Haven condos and other Siesta Key condos by calling (941) 894-1255 or sending us a message!
---