Country Meadows Homes
Country Meadows homes are located in one of the newest residential communities in Bradenton. Designed by the award-winning developer Medallion Home, more than 200 lots have been allocated to the Country Meadows development in east Manatee Country. Country Meadows offers large home sites, and all homes have paved driveways and tile roofs. This lovely neighborhood nicely combines affordability with large lots.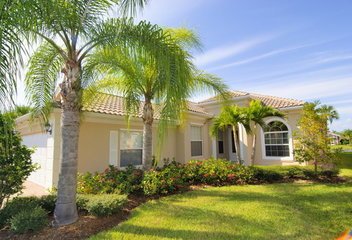 Country Meadows Homes For Sale
December 6, 2023
Country Meadows Real Estate & Amenities
Because it is located in close proximity to the renowned Lakewood Ranch community in southwestern Florida, Country Meadows real estate is being designed with the goal of protecting the region's natural beauty while still providing a comfortable, sustainable lifestyle. Lakewood Ranch's residential development philosophy aims to build communities that create a harmony between residents and the native wildlife and flora. With this goal in mind, Country Meadows includes a two-acre park as well as waterfront view for many of the homes.
Country Meadows' location is one of its greatest strengths. Because it is located in Bradenton, just northeast of Lakewood Ranch, it offers families a peaceful, quiet location, while still providing easy access to amenities. Country Meadows is just minutes from I-75, making it convenient to access nearby shopping venues, and it's close to the growing, upscale Lakewood Ranch Town Center.
Country Meadows Lots For Sale
The large park by Country Meadows lots for sale will provide plenty of activities for families, while nature lovers have easy access to the nearby Lake Manatee State Park, the Bradenton inlet, and Sarasota Keys' beautiful white sand beaches. The schools serving Country Meadows are all highly rated. The local school districts are well known for their progressive education approach, helping shape Florida's future through younger communities such as Country Meadows.
Country Meadows offers a variety of single family home options, ranging from a 1,611 square foot home that offers three bedrooms and two baths, starting at $210,000. A larger home with four bedrooms and three baths starts at about $500,000.
For more information on Country Meadows homes for sale, connect with Key Solutions Real Estate Group today.