Country Club East Homes
Discover Country Club East homes for sale in Lakewood Ranch! This area is located just east of Lorraine Road and is filled with natural wonders including lakes and preserves. There are a wide variety of floor plans available for small families or large, and those who just prefer a little extra space. Country Club East offers homes with spaces from 1,700-6,100 Sq. Ft. Plus, every home in Country Club East hugs close to the fairway.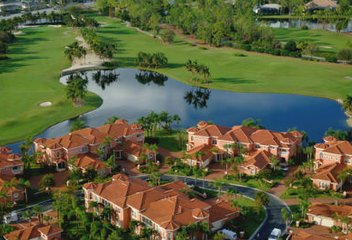 Browse Homes For Sale In Country Club East, Lakewood Ranch
September 29, 2023
Make the Search for Lakewood Ranch Real Estate Quick & Easy
Register with Key Solutions Real Estate Group and gain free, instant access to exclusive search tools.
Create custom searches, bookmark your favorite listings and get email alerts when homes in Coutnry Club East matching your dream criteria hit the market.
---
Country Club East Real Estate: Outstanding Amenities
While Country Club East real estate offers a natural setting and numerous features inside the community, even more advantages lie outside the gates. Families with young children will be able to take advantage of the top-rated elementary schools and fabulous community park that is nearby. The strategic location gives residents easy access to numerous shopping facilities, dining options, and other recreational activities. The Sarasota-Bradenton International Airport is just a few minutes away as well. Main Street is located at the town center, which is across from a hospital complex offering both in-patient and out-patient services.
There are many new home communities in Country Club East. Places like Windy Hill, Highlands, Haddington, and Belleisle will make a great place to establish new roots. When a person is seeking the beauty of nature and the charm of a small town without losing high-end amenities, few other places will offer the perfect solution like Country Club East.
Country Club East Luxury Homes & Recreation
Owning a Country Club East luxury home means you are living right on the golf course, enjoying a wonderful Florida lifestyle. When becoming a resident of the community, a buyer will have the chance to gain membership to the Lakewood Ranch Golf & Country Club. This facility offers 18 tennis courts, clubhouse, athletic center, and two other golf courses. There are proposed plans to create a new activity area that will include a water park with a tower slide, poolside cafe, volleyball courts, and much more. This is a wonderful bonus for families looking for ways to spend time together without leaving home.
Beside the golf opportunities, Country Club East is green in other ways. Every home in the development adheres to Florida Green Building Coalitions standards for energy efficiency, sustainability, drought resistant landscaping, and clean indoor air. This helps residents lower energy costs and water consumption to live a sustainable way of life. This adds positive feelings of helping the environment.
Need More Info About Homes In Country Club East?
The team at Key Solutions Real Estate Group can help you with all of your Lakewood Ranch real estate needs.
Send us a message or call us at (941) 894-1255 for more info!
---