Bonita Springs and Fort Myers Real Estate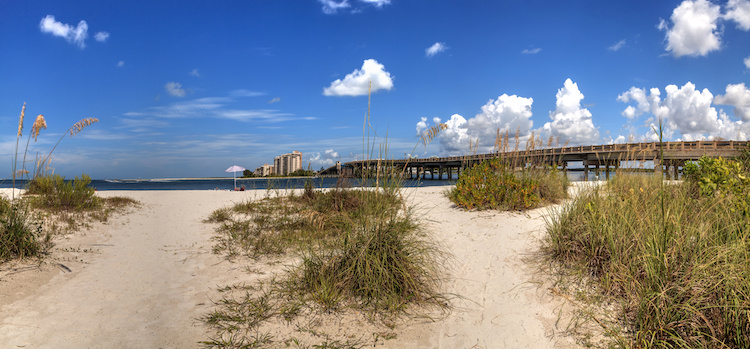 Find the latest Bonita Springs and Fort Myers real estate listings below!
If you dreaming of sunny days, pristine beaches, and a vibrant community to call home then look no further than the picturesque coastal towns of Bonita Springs and Fort Myers in sunny Florida. Whether you're captivated by the allure of Bonita Springs or drawn to the charm of Fort Myers, both of these towns are popular places to live.
Start browsing through the Bonita Springs and Fort Myers, Florida real estate listings below or learn more about Bonita Springs and Fort Myers and why you should call it "home"!
Bonita Springs and Fort Myers Real Estate
September 29, 2023
Be the FIRST to see Bonita Springs and Fort Myers Real Estate Listings!
Register with William Raveis Real Estate and gain free, instant access to exclusive search tools.
Create custom searches, bookmark your favorite listings and get email alerts when Bonita Springs and Fort Myers homes for sale matching your dream criteria hit the market.
---
Bonita Springs: The Gateway to the Gulf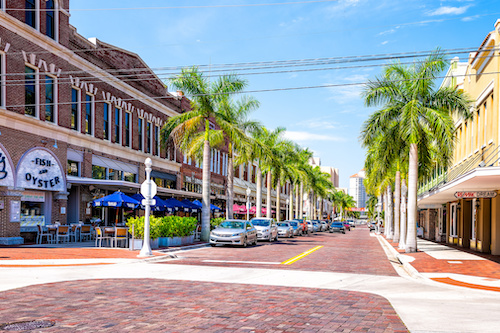 Nestled ideally between Naples and Fort Myers, Bonita Springs lives up to its nickname as "The Gateway to the Gulf." Boasting a prime location near the stunning Gulf of Mexico, this charming coastal community offers an array of opportunities for those seeking an idyllic retreat. From sun-lovers to anglers and golfers, Bonita Springs has something for everyone.
The natural beauty of Bonita Springs is awe-inspiring. Pristine white beaches, enchanting Spanish moss-draped oaks, and Florida's renowned water-walking mangrove trees create a backdrop that feels straight out of a postcard. Imagine taking leisurely strolls along the shores, feeling the warm sand between your toes, and soaking up the glorious sunshine. It's a coastal paradise that never ceases to captivate.
For golf enthusiasts, Bonita Springs is a golfer's dream come true. With an impressive selection of 19 lush golf courses, you'll never tire of teeing off amidst the breathtaking scenery. Imagine spending your days perfecting your swing while being surrounded by nature's splendor.
Bonita Springs is also home to upscale shops, boutiques, and resorts that cater to families and individuals seeking a blissful retreat. Whether you're searching for a unique dining experience, indulging in retail therapy, or pampering yourself at a luxurious spa, Bonita Springs has it all.
One of the undeniable draws of Bonita Springs is its waterfront homes. Driving along Hickory Boulevard, you'll instantly fall in love with the waterfront properties that line the coast. Boating in the Gulf waters is a favorite pastime among residents, and you'll find a wide selection of gulf access homes and condos, particularly on the bayside of Bonita Beach. With their charming Old Florida facades, these residences offer a diverse range of styles to suit various lifestyles and preferences.
The premier communities in Bonita Springs offer a host of special amenities. From tennis courts and swimming pools to fishing piers and fitness centers, you'll find an abundance of recreational activities right at your doorstep. Private beach access and optional private golf equity further enhance the appeal of these remarkable communities. It's truly a haven for those who seek an active and fulfilling lifestyle.
But Bonita Springs isn't just about coastal living. Outdoor enthusiasts will rejoice in the presence of lovely freshwater lakes and sparkling streams. Whether you enjoy fishing, kayaking, boating, hiking, biking, or camping, there's no shortage of opportunities to explore and connect with nature. And let's not forget the mouthwatering seafood caught by local fishermen, which is held in high regard and adds a delectable touch to the dining scene.
Fort Myers:
Where History Meets Modernity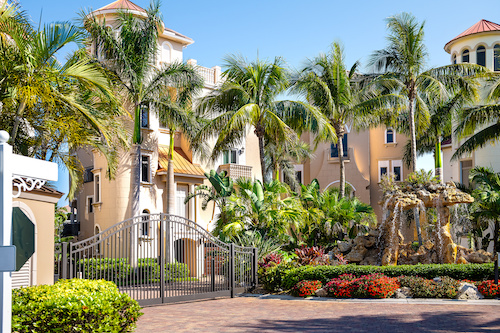 Just a stone's throw away from Bonita Springs lies Fort Myers, a vibrant city in Lee County with a population of around 87,000 people. Fort Myers has undergone a remarkable transformation, shedding its sleepy image to become one of Southwest Florida's most sought-after places to live. Its outstanding quality of life and abundant family-friendly attractions make it a prime choice for those seeking a dynamic and fulfilling lifestyle.
Known as the "City of Palms" due to its beautification efforts that began in the late 1800s, Fort Myers is a true gem. One of the highlights that attract tourists and locals alike is the stunning royal palms that line McGregor Boulevard. These majestic trees, some towering at an impressive 75 feet, create an enchanting atmosphere that sets Fort Myers apart.
The downtown area of Fort Myers is experiencing a renaissance, with an eclectic mix of shops and clubs emerging. The revitalization efforts have breathed new life into this vibrant community, creating a hub for shopping, entertainment, and socializing. Whether you're looking for unique boutiques, exquisite dining experiences, or lively nightlife, Fort Myers has it all.
When it comes to outdoor activities, Fort Myers offers an array of options that will keep you engaged and entertained. Boating along the scenic Caloosahatchee River, indulging in tropical gardening, or teeing off at one of the 43 golf courses in the area are just a few of the possibilities. For families, Fort Myers Beach is a beloved destination known as "the world's safest beach" due to its shallow waters and lack of undertow. Relaxing on its white sandy shores and immersing yourself in the gentle waves will quickly become your favorite pastime.
Fort Myers also boasts a rich historical heritage. It was a cherished winter retreat for visionaries like Thomas Edison and Henry Ford. Visitors can explore the Edison-Ford winter estates and delve into the fascinating history of these remarkable individuals. The annual Festival of Light extravaganza, held in Edison's honor, is a two-week celebration that illuminates the city with enchanting displays, captivating performances, and joyful festivities.
For sports enthusiasts, Fort Myers is the place to be during spring. The city comes alive as baseball fans flock to watch the Boston Red Sox and Minnesota Twins during their spring training camps. The electrifying atmosphere and the love for America's favorite pastime make for an unforgettable experience.
Have Questions About Bonita Springs and Fort Myers Homes for Sale?
The team at William Raveis Real Estate can help you with all of your Bonita Springs and Fort Myers real estate needs.
Send us a message or call us at (941) 894-1255 for more information!
---