Boca Raton Real Estate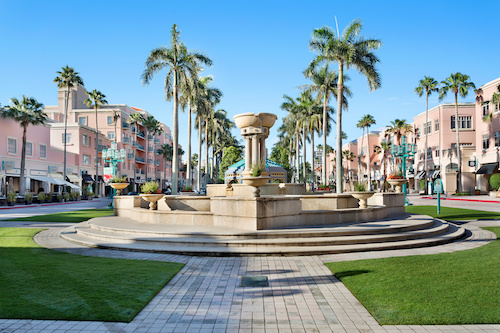 Find the latest Boca Raton real estate listings below!
This thriving city offers a diverse range of real estate options, from elegant waterfront condos to modern townhomes and luxurious country club properties. With convenient access to pristine beaches, world-class golf courses, and local attractions, Boca Raton is the perfect place to call home.
Boca Raton is where luxury living, stunning beaches, and an exceptional quality of life await you.
Start browsing through the Boca Raton, Florida real estate listings below or learn more about Boca Raton and why you should call it "home"!
Boca Raton Real Estate For Sale
September 29, 2023
Be the FIRST to see Boca Raton Real Estate Listings!
Register with William Raveis Real Estate and gain free, instant access to exclusive search tools.
Create custom searches, bookmark your favorite listings and get email alerts when Boca Raton homes for sale matching your dream criteria hit the market.
---
Boca Raton Real Estate Market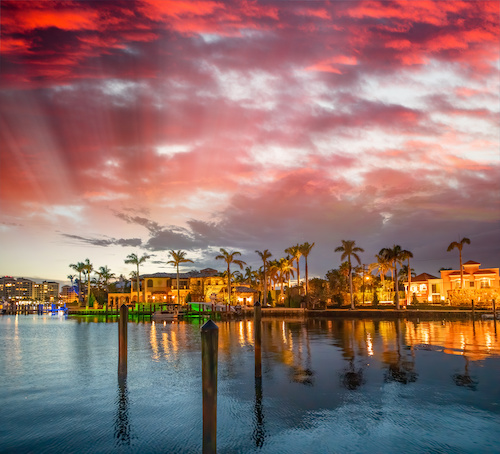 Boca Raton's real estate market offers a diverse range of single-family homes and waterfront condos to suit various lifestyles. Gated communities like The Oaks provide elegant resort-style living, while exclusive waterfront estates like The Sanctuary offer luxurious living with ocean proximity. Even homes in West Boca are just a short drive from the beach, ensuring easy access to the beautiful coastline.
Waterfront properties in Boca Raton are more than just oceanfront views. Intracoastal homes with private dockage and direct ocean access, as well as lakefront properties with stunning pools and outdoor spaces, are available. The architectural influence of Addison Mizner is evident in the Contemporary to Mediterranean styles found in developments like Mizner Lake Estates and Mizner Park, a vibrant shopping and dining district in downtown Boca Raton.
Golf and country club enthusiasts will find their dream homes in Boca Raton. From Boca Pointe to the renowned Boca West, these communities offer exceptional country club living. Many golf courses in the area are designed by esteemed architects and have hosted prestigious PGA and LPGA events.
In terms of condos, Boca Raton offers a wide selection of waterfront communities. While condos can be found throughout the city, the waterfront and downtown areas are particularly renowned for their luxurious options. Beachfront residences like One Thousand Ocean and the sought-after Alina Residences command high prices, starting at several million dollars. Waterfront condos often provide breathtaking views of the Intracoastal Waterway and the ocean, with amenities such as private boat docks available at places like The Sea Ranch Club of Boca.
Boca Raton's condos are known for their spaciousness, often rivaling or surpassing the size of single-family homes. These residences feature top-of-the-line finishes, gourmet kitchens, luxurious bathrooms, and panoramic views. Residents enjoy 24/7 security, concierge service, resort-style pools, state-of-the-art fitness centers, and convenient access to beaches, upscale dining, and shopping.
Immerse yourself in the exceptional Boca Raton lifestyle by choosing one of its remarkable residences. Whether you prefer a single-family home or a waterfront condo, you'll find the convenience, luxury, and unparalleled living experience that this city has to offer.
Living in Boca Raton, Florida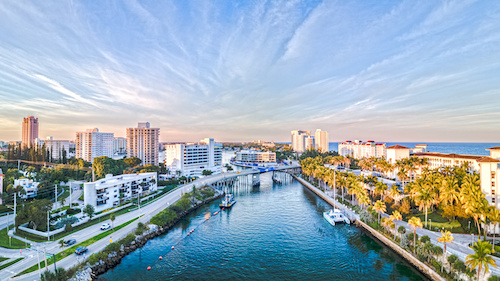 Boca Raton is more than just a haven for luxury real estate. It's a city that values education and provides outstanding opportunities for residents of all ages. With a multitude of A-rated schools, magnet programs, and esteemed universities like Florida Atlantic University and Lynn University, Boca Raton offers a stimulating environment for growing minds.
Safety and prosperity are at the heart of this vibrant community. Boca Raton is known as one of the wealthiest and safest cities in the United States. While retirees and millionaires have long been drawn to its beachfront paradise, the city has also become a thriving hub for young professionals and entrepreneurs. Its excellent K-12 education system and renowned local schools have nurtured a new generation of talented individuals who contribute to the city's growth.
Career opportunities abound in Boca Raton, with many large-scale businesses choosing to establish their headquarters or relocate to this dynamic city. The absence of state income tax, stable home values, excellent higher education options, and year-round warm weather make Boca Raton an enticing destination for those seeking new horizons.
Steeped in history and architectural grandeur, Boca Raton was designed to be one of Florida's premier resort towns. The Mediterranean-style pink "castle" of the original Boca Raton Resort & Club, along with the iconic town hall and the tropical oasis of Mizner Park, are testaments to the city's unique charm.
Nestled in the Palm Beaches, Boca Raton is a haven for outdoor enthusiasts. With beautiful parks, breathtaking beaches, and wildlife conservation centers like the Gumbo Limbo Marine Center, there's no shortage of opportunities to connect with nature. The city also boasts a renowned art museum and theater, high-end designer boutiques, and a vibrant restaurant scene that will satisfy even the most discerning palates.
For outdoor recreation lovers, Boca Raton is a dream come true. Five miles of pristine beaches and 47 parks, including two golf courses, provide endless opportunities for relaxation and enjoyment. And when it comes to cultural experiences and entertainment, Boca Raton offers a wealth of options. From the world-class Boca Raton Museum of Art to open-air concerts at the Mizner Park Amphitheater and the annual Festival of the Arts BOCA, there's always something to captivate your senses.
In Boca Raton, you'll discover neighborhoods that epitomize the ideal place to call home. With highly rated schools, local parks, white sand beaches, and meticulously manicured landscapes, this resort city offers a well-planned and attractive downtown area. Immerse yourself in the striking Mediterranean Revival architecture, stroll along beautifully designed streets, and embrace the undeniable allure of Boca Raton.
Come and experience the exceptional lifestyle that awaits you in Boca Raton. With its unparalleled amenities, cultural richness, and natural beauty, this city truly has it all. Make the move to Boca Raton, and embrace a new chapter of luxury, comfort, and endless possibilities.
Have Questions About Boca Raton Homes for Sale?
The team at William Raveis Real Estate can help you with all of your Boca Raton real estate needs.
Send us a message or call us at (941) 894-1255 for more information!
---