What Sarasota Real Estate Buyers Need To Know About Todays Sellers
Posted by RaveisFlorida.com Support on Friday, July 17, 2020 at 3:46 AM
By RaveisFlorida.com Support / July 17, 2020
Comment
Sarasota Home Buyers Need To Understand and Respect Sellers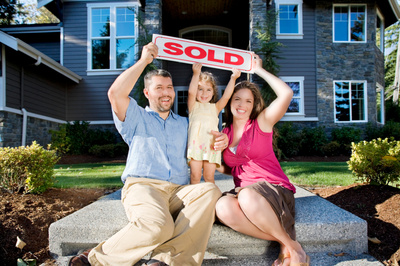 The somewhat adversarial attitude many home buyers took toward the people whose homes they wanted to purchase just a few short years ago has now turned into a more open and beneficial relationship. As the economy shows signs of recovering from its multi-year downturn, buyers realize the Sarasota real estate market is now starting to tip toward sellers. Potential home buyers who educate themselves about the issues facing sellers will have a much better chance of finding the property they really want, at a price that helps their budget and shortens the entire purchasing process.
Although the demographics related to Sarasota home sellers haven't changed substantially, there are some factors a buyer should consider when searching for his next home. Unfortunately, the Siesta Key real estate market, and surrounding areas, while improving throughout 2013, hasn't reached the robust level it enjoyed several years ago. Therefore, a buyer needs first and foremost to keep in mind that the owner who needs to sell his home may be one of the almost 30 percent of all homeowners in the US who owes more on his mortgage than his home is worth. Offers that would have gotten a buyer laughed off the property several years ago are now a viable option for many sellers who just want to move on from their unfortunate real estate experiences.
It's a fact of life that people change jobs, end marriages or downsize. As a result, a person selling his home is very often looking to buy another home himself. In order to move on in his life, he needs to sell his current home as quickly as he can. A buyer who can offer a seller the opportunity to move his property in as short a time as possible is one who can create the best terms for themsleves. A seller will be much more willing to listen to the buyer who has a pre-approval in place and money ready to hand over in exchange for the keys to the front door.
Someone who is ready to sell his home, even if he isn't hindered by negative equity or the need to move quickly, has likely been affected indirectly by the recent free-fall in the housing market. He's watched family members or friends suffer the horrors of a home that took many months if not years to sell or a situation in which the seller had to take less for the home than was owed on it or who felt he had no other option but to walk away from the home entirely. While the seller appreciates the improving real estate market, he's not willing to gamble on the chance that he can make more money he waits for a bidding war to start. He's likely to accept a valid offer that can be closed on as soon as possible.
Many real estate experts say that it's in the buyer's best interest to take a bit of time and put himself in the seller's shoes. A family that has to keep its home in a pristine condition for showings at all times will become very weary of the added work as weeks go by without a nibble. A buyer whose offer might have been turned down early in the sales process may be able to get a second hearing on the offer once several weeks have passed.
Sellers also frequently don't have the time or the money to do cosmetic overhauls as a condition of the sale. It's often better if a buyer simply makes a lower offer, explaining that he plans to hire someone to make the improvements once the sale is complete. Likewise, the seller may want to or need to take appliances with him in his move. If this is the case, the buyer can again likely negotiate a lower price in order to have some funds available with which to buy his own appliances.
While buyers still have the upper hand in today's real estate market, the savvy buyer should respect the seller's position and avoid making unreasonable demands. A homeowner is frequently willing to do everything he can to help encourage a buyer to purchase his home but he eventually will reach his limit. Once he's at that point, he usually won't budge any further. A buyer who understands that he needs to work with a seller rather than fight against him should be able to purchase the home he wants at the best possible price.
If you would like more tips on buying Sarasota homes for sale or any of the Siesta Key condos for sales we'd love to help. Please contact Key Solutions Real Estate Group, or call (941) 894-1255.