What Renovations Have the Best Bang for Your Buck in Sarasota & Siesta Key?
Posted by Brian Tresidder on Thursday, October 5, 2017 at 2:42 PM
By Brian Tresidder / October 5, 2017
Comment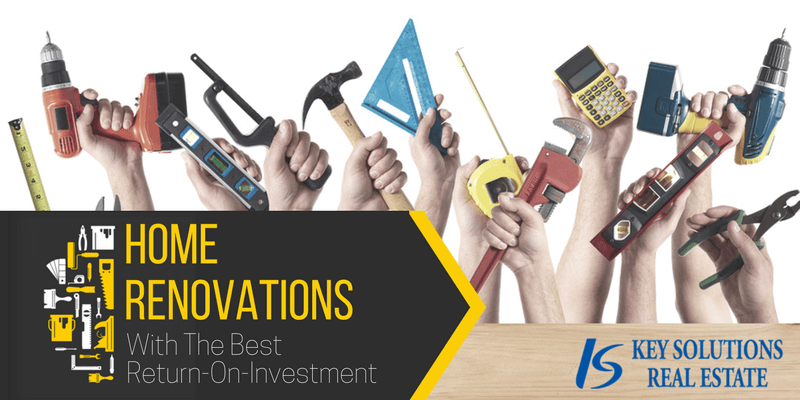 It's a new year, which means homeowners in Sarasota and Siesta Key are going to start looking at doing some renovations or upgrades to their properties. Before you committing to renovation projects around your home, you should consider your budget and the return on investment that these projects will bring.
National data for 2016 has been released showing the best and worst home remodeling projects for recouping the original cost. The data shows that some of the most popular renovations are often not the best investment. Let's take a look at some of the best and worst cost-recouping projects in the region:
The Best
When it comes to upscale renovations, replacing your garage door offers the best bang for your buck. In the region, a typical garage door replacement costs about $3,230 while the resale value skyrockets to $3,715 on average. This helps homeowners recoup about 115% of the cost. Other upscale renovation projects that recoup between 80%-95% of the cost include grand entrance remodeling, and fiberglass and wooden window replacement.
Mid-range renovations that get the most bangs for your buck include fiberglass attic insulation installation (142.7% of the cost recouped) and manufactured stone veneer replacement (118.2% of the cost recouped.) Other mid-range renovations that average between 90%-105% of the cost are projects like minor kitchen renovations, fiberglass or steel entry door replacement, and roofing replacement.
The Worst
Before considering any of the following renovation projects, bear in mind that they provide the worst return on investment in the region. For example, upscale additions such as a master suite addition or major kitchen renovation only recoup 69.1% and 70.6% of the cost, respectively. These projects often come with a higher cost that ranges above $100,000 or $200,000. Bathroom additions are also not great when it comes to returning on investment, with a typical addition costing about $87,142 with a resale value of only $58,686 on average.
Mid-range projects typically provide better cost returns because the initial cost is lower, however, there are a few mid-range renovations that do not yield a cost-effective return. Installing a backup generator, for instance, only has a 67.9% return on investment, costing about $13,712 and only providing a resale value of about $9,304.
Before you start your 2017 home renovation, consider the resale value and average cost recouped to make sure you get the best bang for your buck. For more information on real estate trends in Sarasota and Siesta Key, contact Key Solutions Real Estate at 941-894-1255 today.