Thinking of Buying in 2014? Changes in the Lending Industry You Should Know
Posted by RaveisFlorida.com Support on Friday, July 17, 2020 at 3:46 AM
By RaveisFlorida.com Support / July 17, 2020
Comment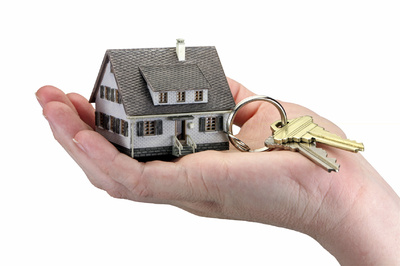 With new regulations in place, mortgages will be reviewed to ensure that each new mortgage meets the standards of a qualified mortgage: The APR must be within 1.5 percentage points of the annual prime offer rate, a loan term maximum of 30 years, and points and fees cannot exceed 3% of the loan amount.
Based on these conditions, the mortgage will be able to qualify for "safe harbor". This means the lender has much less risk of a borrower suing them for not being able to repay the loans. This has been happening recently as multiple banks were accused of predatory lending during the mid 2000s real estate boom. There will still be options for loans that do not fall under these conditions know as rebuttable presumptions.
Rebuttable Presumptions
Rebuttable presumptions mean that the lender is required to comply with the "ability-to-pay requirements" if the loan is does not fall under the safe harbor. These are as series of requirements that the borrower must meet, such as credit score and most importantly, debt to income ratio. Lenders will need to show that these results place the consumer in a loan they can reasonably be expected to repay. The goals of these new programs is to help protect the consumer form overpaying in fees when they obtain the mortgage and, most importantly, ensure that the buyer understands the loan they are getting and the actual amounts to be repaid.
Given these limitations, and additional new restrictions on lenders that take effect in January, some experts have suggested that consumers may find themselves struggling to acquire a mortgage. In the past some loans have been more artwork than science. The art comes in when a loan originator decides to approve or deny a mortgage application. Even if a borrower doesn't meet every requirement in the book, the originator's experiences can give important context to a case that numbers and rules may not. These new regulations will concentrate more on the science and give less leeway to those making the decision to approve or deny.
Speak to Your Lender Before Shopping for a Home
According to Key Solutions Real Estate Broker Keith M. Redding, the most important step for those looking to purchase Sarasota Real Estate in 2014 is to speak with a lender first. "For most buyers there have been many changes in lending since they last purchased a home. Much more documentation is being required. The best way to ensure a loan approval is to speak with a lender prior to looking at a property. They will tell you the exact information that you need to supply them with and any new requirements. This will save buyers substantial time and money."