Things To Do Before You Sell Your Home
Posted by RaveisFlorida.com Support on Monday, May 29, 2023 at 3:43 AM
By RaveisFlorida.com Support / May 29, 2023
Comment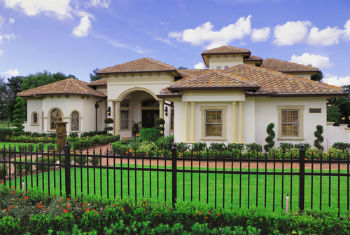 Choosing to sell your home is one of the biggest decisions you will make. Whether you are selling your starter home and moving up, or selling your dream home to downsize, how quickly you sell your home depends on several variables. Consider the tips below when you list your home, and you may be packing boxes sooner than you think.
The Right Price
The first and perhaps most important aspect of selling your home is to price it right. Conduct your own research to find out how much comparable homes cost and have sold for in your neighborhood. These homes are called 'comps', and they will provide the best guidelines for pricing. When you consider the comps, try to think from the perspective of the buyer, not from your own possibly emotional perspective. Will buyers immediately understand your justification for pricing when they compare your home and similar homes in the area? Will the upgrades and expansions you have made to your home help to drive your price up-- and still get buyers in the front door?
Get Online
The exponential growth of the internet over the past decade has truly revolutionized how buyers search for a new home. In order to increase traffic to your home, you have to get it listed online. The key to a successful online real estate listing is to have your agent take clear and tasteful photos of your home. Use the photos to highlight the best aspects of your home, and include images of your front and back yards to give buyers a comprehensive look at your place. If the home is priced appropriately and is photographed well, buyers will want to tour it. Another aspect of the online posting is the price. Most real estate database searches allow buyers to filter their search by price. If your home is priced just over a particular threshold (for example, $305,000), you will lose out on buyers who limit their search to $300k. By pricing it within that minimally lower category, you can increase the foot traffic for your home and potentially bring in a buyer who might otherwise have passed.
Clear the Clutter
Before buyers tour your home - and even before you photograph it - clear the clutter. Buyers need to be able to envision themselves in your home with their furniture, family photos, and knicknacks. Removing your own personal items may seem drastic; indeed it may be an emotionally difficult thing to do. But ultimately, a clean and uncluttered space is not only a blank canvas on which buyers can paint their own pictures, but also appears bigger. Typically, spaciousness is important to buyers, so this added benefit just might do the trick.
Boost Your Curb Appeal
Once you have posted your decluttered home online and priced it just right, it is time to improve your curb appeal. Most buyers will, when they are able, drive by properties before committing to a home tour. This initial impression can have a lasting impact on buyers. Clean up any dead or overgrown plantings, and add inexpensive and colorful flowers if you can. A powerwash for your siding, steps, or paved areas can also go a long way toward sprucing up your facade - and bringing buyers through the front door.
With these simple tips, you can attract the right buyer - and get the right price.