Things To Consider When Buying A Retirement Home In Sarasota
Posted by Brian Tresidder on Sunday, September 11, 2016 at 1:35 PM
By Brian Tresidder / September 11, 2016
Comment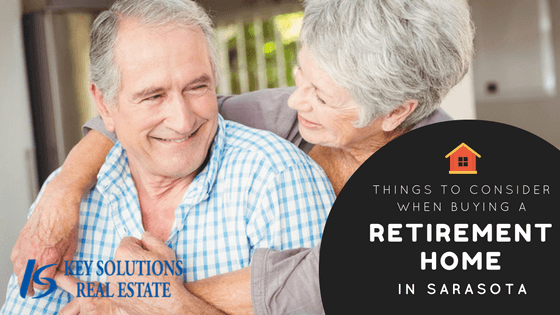 Like many of life's great events, many dream of the day they'll buy their retirement home –and they should! They've worked hard over the years, built up their equity and saved where they could, all for the chance to spend their days of retirement in their dream location. Unfortunately, some big mistakes can make this idyllic train of thought come to a screeching halt, but not if you know how to avoid them.
Here's what you and your spouse should consider if you're hoping to purchase a retirement home in the near future:
Make A 5 Year Plan
He dreams of a home near the golf course, but she dreams of being close to the sea. Regardless of where you want to live, you're going to need to have your finances in order to really start looking. First and foremost, make sure that you and your spouse are on the same page when it comes to your future plans. If you're both dreaming of moving to a particular city, it can be a great idea to visit there a few times first to make sure you really love the community. Then, think about what kind of house you might want or need in a few years, whether it be a single-family home or condo.
Get The Right Financing
As you age, your financial will picture change and it might not be feasible to put a larger down payment on house when it comes time to buy your retirement home. The last thing you want is to become house rich and cash poor, because you likely won't have the financial freedom you think you will. Meet with a financial advisor to explore your options because, in some cases, it can be better to have a small mortgage than no mortgage at all.
The Pros & Cons Of Different Communities
There are several options out there for those over the age of 55. You can find a nice single-family home, opt for a maintenance-free condo, and even settle down in an active adult community or continuing-care retirement complex (CCRC). On one hand, active Adult and CCRC communities are great because they're tailored to your lifestyle and evolving needs, but those extra services come at a premium. On the other, a single-family home or condo might cost less, but you could be compromising on the array of senior-focused activities. There's no one-size-fits-all place to live when it comes to your golden years, so do some research and ask your friends how they feel about where they live to determine what's right for you.
Don't Forget About Your Friends & Family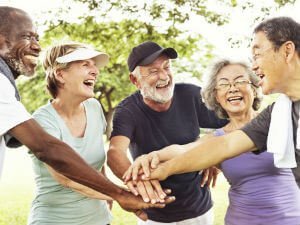 Whether you're moving across the nation, state, or town, don't lose sight of how important your immediate social network is to your lifestyle. If you want to live in Sarasota but your kids are in California, maybe a part-time residence would be a better option. When shopping for a house or condos, factor amenities into your plan and if you're a social butterfly, find out if there are any clubs you can get involved with nearby.
Consider Changes To Mobility
It's difficult to know when your mobility is going to change, which is why it's a good idea to buy a home somewhere within walking or transit distance to stores, activities, and care facilities. A home is a long-term investment, and while you might not need this care right now, you could in 5 or 10 years' time. If all of a sudden you weren't able to drive anymore, would you still be able to access your favorite places?
Need More Info About Buying A Home For Retirement?
The team at Key Solutions Real Estate Group can help you with all of your Sarasota real estate needs.
Send us a message or call us at #var-phone-number# for more info!
---
^ Back to Things To Consider When Buying A Retirement Home In Sarasota