The Truth About Those Real Estate Sale Transaction Fees
Posted by Brian Tresidder on Friday, July 17, 2020 at 3:45 AM
By Brian Tresidder / July 17, 2020
Comment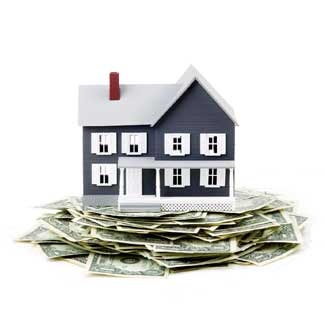 Transaction costs are a fact of life in the real estate world. You cannot buy or sell a home in Sarasota without associated costs, from underwriting fees to appraisal charges. When you sell your property, you may concentrate on the equity value alone, rather than the costs that are eating away at your equity. By looking at the entire transaction process amounts, selling your home should be a careful consideration of all costs.
The 5% Myth
Real estate professionals, from the agent to the lender, typically quote the 5% to 6% transaction fee amount to each seller. However, this vague quote has underlying issues. In reality, the REALTOR® takes in a full 5% to 6% for their commission alone. This percentage doesn't take into consideration any of the other associated fees. When any real estate professional quotes you percentages, it is best to ask for a written breakdown of all the fees. Because of national housing laws currently in place, they are legally bound to give you hard numbers up front.
Actual Cost Breakdown
Aside from the agent 5% to 6% take from a sale, there is another approximate 5% tacked onto a typical sale of a $200,000 home. As a result, the grand total percentage of fees associated with your home sale is around 10%. This percentage tends to grow larger if the property is worth more, such as a $500,000 home. Typical fees include title insurance, escrow costs, housing improvements, sale preparation materials and buyer credits. You may even have to factor in housing overlap. As a seller, you may need to pay for rent and the mortgage for about one or two months before the new owners take over. All of these costs add up to the 5% above the agent's commission.
The Effects On Equity
Your equity drops considerably when the 10% figure is used. For example, your current mortgage balance is $150,000, but you sold the home for $200,000. The 10% transaction fees add up to $20,000. The equity that was $50,000 is now only $30,000. When you look at your numbers in that light, selling your home should be for a substantially higher sale price.
The Bottom Line
The best way to ensure a great sale on your home is to sell after many years of paying down your mortgage. You need a large equity gap to cover the transaction fees comfortably. Calculate your numbers as a potential sale arises to make sure you have a great deal
---
If you have any questions about buying or selling a home, please "Ask An Expert." Don't hesitate to contact the team at Key Solutions Real Estate Group for assistance, or call (941) 894-1255.