The Benefits of Homeownership on Children
Posted by RaveisFlorida.com Support on Friday, July 17, 2020 at 3:48 AM
By RaveisFlorida.com Support / July 17, 2020
Comment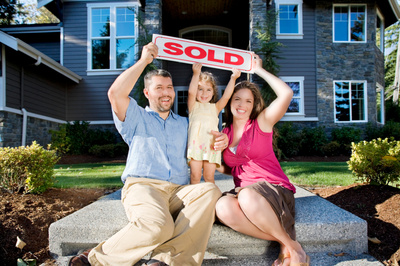 If you are currently renting but considering buying your own Sarasota homes for sale, three professors in California may have just given you even more reasons to take the leap. In a new study they determined that being a home owner may actually benefit your parenting. The surprising results concluded that children of parents who own a home as opposed to renting may have less potential risk for dropping out of school and even a greatly reduced chance of teen pregnancy.
The study also ruled out other possible factors for these findings. Possibilities like income levels, marital status, age, race, and the education of the parents were all looked at and were attempted to be removed from the equation. The ultimate goal of the study was purely about home ownership. Can owning your own home have an impact on your children? The answer was a startling "yes".
Some of the important findings were: a 5% drop in the rate of teen births compared to renters, a 2.6% reduction in the drop-out rate for home owner's children compared to those who rent, and the age at which children seemed to have the greatest response to their parents owning a home. Children or teens aged 12 to 17 showed the highest rate of benefit. The study did still show that younger children were benefited as well, but those in the early teen years benefited the most.
Another surprising twist in the study was the finding that the actual length of time a parent owned a home made little to no difference in the benefits their children saw. Some critics have suggested that it's more about how long a family lives in a single neighborhood versus actual home ownership that influences the children- but the study showed the same benefit for children regardless of how long a home had been owned. Even recent home buyer's children showed the same higher success rates as those who had owned a home for a much longer period of time.
The size of the down payment made on the home by the parents also seemed to make no difference in the benefit of the children. However, if no down payment was made, the children earned no advantages whatsoever. Even a very small down payment showed the same increase in rates for children in this curious finding of the study.
There is still speculation as to why buying a home helps children so drastically in the long run. There hasn't been any conclusive reasoning determined as of yet, but one author had a theory. Richard K. Green, the director of the University of Southern California's Lusk Center for Real Estate says "…the discipline associated with saving for even a small down payment and subsequently managing a house is, on average, associated with the discipline needed to promote better outcomes for children."
This is good news if you are a family and considering makeing your first Sarasota real estate purchase for your family. With interest rates at a historically low level and home prices starting to rebound, it's a great market for Sarasota first time home buyers.
If you would like to view any Sarasota homes for sale or have questions on the overall market, we'd love to help you out. Please contact Key Solutions Real Estate Group, or call (941) 894-1255.