Six Pet-Friendly Parks Near Siesta Key
Posted by RaveisFlorida.com Support on Friday, July 17, 2020 at 3:40 AM
By RaveisFlorida.com Support / July 17, 2020
Comment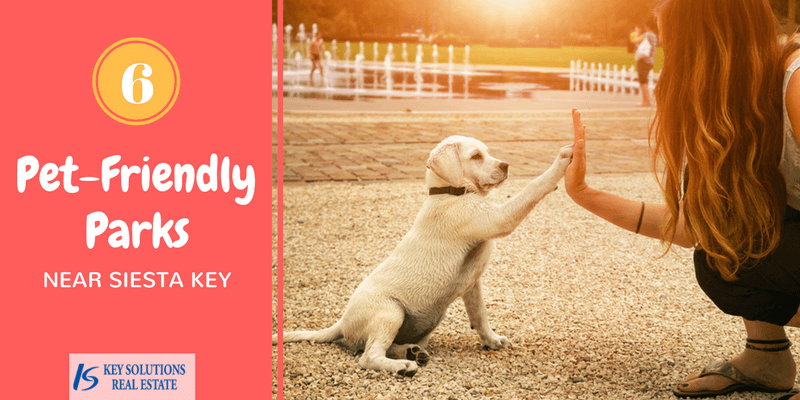 If you're a dog owner, you already know how much fun it is to get outside and play with your furry friend, but finding that perfect spot for the two of you can take a lot of searching. Fortunately, there are several pet-friendly parks near Siesta Key that boast a number of amenities for you and your playful pooch. Hopefully, you'll find the perfect fit in one of these parks and take your relationship with your pet a whole new level of fun!
Each of these pet-friendly Siesta Key parks are a bit different, with some featuring beautiful waterfront views and a beach, while others have spacious grassy areas for your dog to run free without a leash. Depending on how far you're willing to drive and how much your dog enjoys the ocean, there's also one pet-friendly beach near Siesta Key that your pooch might fall head-over-paws in love with because it has a large off-leash section that caters specifically to dogs!
Of course, if you're also looking for a place to live in Siesta Key that accommodates pets, our team of real estate experts can help you explore pet-friendly Siesta Key condos for sale.
Bayfront Park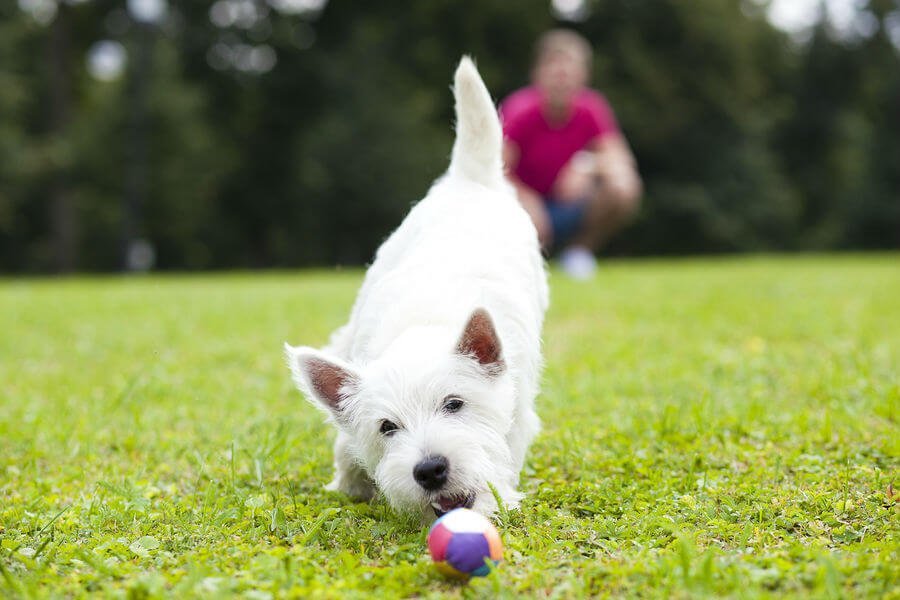 Address: Marina Jack Trail, Sarasota
With shaded walkways, plenty of parking, and spacious grassy areas, this scenic waterfront park is very pleasant for those who don't mind keeping their pet on a leash. All walkways run alongside the water and provide a gorgeous view of the harbor near downtown Sarasota. It's also a great place to relax and watch the sunset and there's even the welcoming O'Leary's Tiki Bar & Grill in the park (5 Bayfront Dr, Sarasota). Bayfront Park is a 15-minute drive from the heart of Siesta Key.
Bird Key Park
Address: 200 John Ringling Causeway, Sarasota
About 20 minutes by car from Siesta Key (just west of the Ringling Bridge) lies the only beach that allows dogs and cats in Sarasota. This beach-front park allows your pet to frolic in the sand in certain areas of the park and enjoy the lovely waterfront views while on a leash. There are also three acres of grass to play and a paved walkway.
17th Street, Arlington, and Lakeview Paw Parks
Addresses:
17th Street: 4570 17th Street, Sarasota
Arlington: 2650 Waldemere Street, Sarasota
Lakeview: 7150 Lago Street, Sarasota
These three small, off-leash parks are all located in the heart of Sarasota and are all around 20 to 25 minutes by car from Siesta Key. All of these pet-friendly parks near Siesta Key have large grassy areas for your dog to play with other dogs without being restricted by a leash. Other common themes of these paw parks include drinking fountains for dogs, separate fenced areas for both small and large dogs, benches, picnic tables, and restrooms.
Brohard Park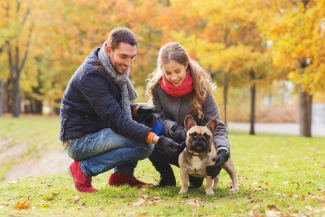 Address: Harbor Drive South, Venice
You'll have to drive 30 to 35 minutes south of Siesta Key to get here, but it's worth it if you want a gorgeous off-leash beach. Located in Venice, Brohard Park is the closest true dog-friendly beach to Siesta Key. It offers several amenities specifically for dogs, including doggy drinking fountains, dog showers, and a fenced off dog play yard. In fact, dogs are free to frolic on one full acre of the 22-acre beach. They can splash, frolic, and run around in the sand. You'll witness your dog's full sense of adventure in this canine paradise! There's even a wonderful seafood restaurant and bar called Sharky's On The Pier (1600 Harbor Drive South) to have a bite and drink with a lovely view when you're done playing.
If you're anxious to explore these pet-friendly parks, but you're also looking for a home in the area that suits your needs, contact the Key Solutions team today!