Siesta Key Vacation Guide: Shopping, Dining, & Recreation In Siesta Key, FL
Posted by Brian Tresidder on Friday, July 17, 2020 at 3:40 AM
By Brian Tresidder / July 17, 2020
Comment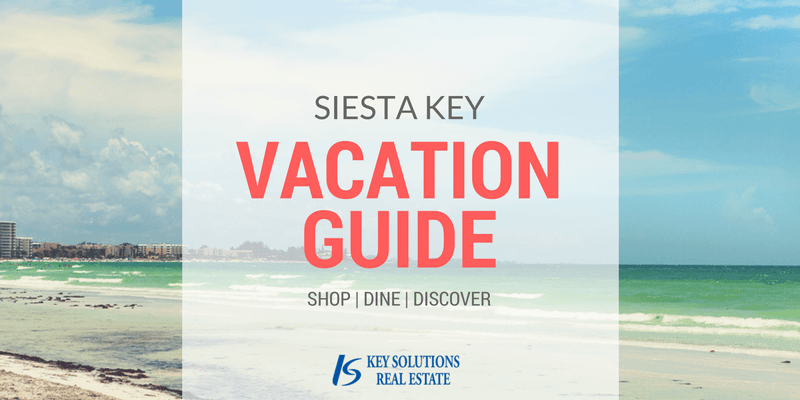 Siesta Key is a beach-lovers paradise. From its silky beaches to the bustling sidewalks of Ocean Boulevard and cool coastal breezes, it's no wonder why TripAdvisor voted it as the Best Beach in the U.S. in 2015. Now, two years later, it's as popular as ever.
Here are some of the great places to relax, explore, and dine on Siesta Key.
Dining In Siesta Key
Ocean Boulevard is where Siesta Key comes to feast. From better-than-average breakfasts to the fresh catch of the day and barbeques to late-night bars, this is the epicenter of activity on the island.
Another Broken Egg Café
You simply can't beat the breakfast at Another Broken Egg. This casual breakfast bistro offers all of the quintessential breakfast bites and some mouthwatering additions like the Baked Brie Delight. See all of their delicious delights now.
Hub Baja Grill
For those days when you're in the mood for a low-key café with exceptional fare, look no further than the Hub Baja Grill. The fun atmosphere and great food make it a popular place to meet for quick lunches and extended happy hours with friends. Browse their menu to see all of the latin-inspired fare and authentic margaritas.
Big Water Fish Market
When it comes to seafood, the Big Water Fish Market is second to none and is one of the island's best hidden gems. Located on Midnight Pass Rd, this once fish market turned restaurant has the freshest fish on the island, simmered to culinary perfection. Find out more about their mouthwatering selection in their online menu!
Siesta Key Shopping
While Sarasota and St. Armands on Lido Key are renowned for their selection of retail stores. Beyond the gift shops of Siesta Key (which there is an abundance of), here are some of the must-visit stores to peruse on your holiday.
Siesta Key Tropical Wine & Gifts
If you're tired of your go-to wine choice and are looking for something different, you should definitely consider Siesta Key Tropical Wine & Gifts. Not only do they import some of those hard-to-find wines, but they also offer their own selection of wines too that are inspired by local flavors.
Lotus
There's a lot to love about Lotus. From chic fashion to athletic wear and jewelry to shoes, their catalogue of designer styles has the perfect addition for your wardrobe.
Explorations & Eco Toursim
If you love watersports, you've come to the right place. From fishing charters and kayak tours to boat rentals, it's easy to get outside and enjoy coastal living the way it's meant to be.
Visit The Beaches
Siesta Key has not one, but three exceptional public beaches, one of which has been heralded as the best in the country for two years running. If you think a beach is a beach, you might change your mind after a visit to Siesta Beach, Crescent Beach, and Turtle Beach, where each offers something a little different.
CB's Saltwater Outfitters
CB's Saltwater Outfitters is one of the larger shops in Siesta Key that offer chartered fishing excursions, boat rentals, outdoor clothing, and more! You can even get bird-eye view of Siesta Key on one of their parasailing adventures. Visit their website to learn more. http://www.cbsoutfitters.com/
Scuba & Snorkeling
Get your scuba certification or snorkeling gear and discover what treasures are held below the Ocean's surface! There are several places to find undersea life along the coast of Siesta Key, and the local scuba shops can help give you an insider's peek at where to find them. Point of Rocks is certainly one of the most popular destinations.
Dolphin & Whale Watching
Oceanfront condos have the view, but there's just something about seeing the wildlife up close and in person. There are about four or five charter companies that specialize in whale watching on Siesta Key and are well-versed in where to find the area's rich resources of aquatic life.
When it comes to buying and selling Siesta Key condos, the Key Solutions Real Estate team's outstanding service, expertise, and professionalism are unmatched. Get in touch with us today to find out more about how you can make your dream of vacation home ownership a reality. Send us a message or give us a call at 941.894.1255 to learn more.
^ Back to Siesta Key Vacation Guide: Shopping, Dining, & Recreation In Siesta Key, FL