Sarasota Upcoming Real Estate Trends
Posted by RaveisFlorida.com Support on Friday, July 17, 2020 at 3:45 AM
By RaveisFlorida.com Support / July 17, 2020
Comment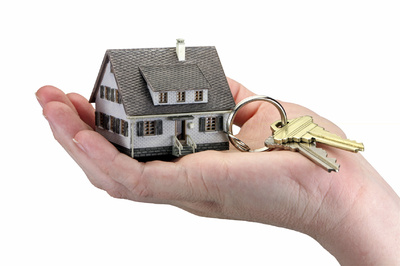 How to Approach Real Estate in 2014 & Beyond
With the financial crisis that struck in 2008 effectively driving the housing market into the ground, the real estate market has been the top story on the news for several years. At first, the housing implosion left homeowners underwater, forcing them to abandon their investments and creating empty homes ripe for crime and robberies. As the nation slowly rose out of the Great Recession, more people were finding jobs and reestablishing credit. The housing market responded in 2013 with homes that almost anyone could buy with interest rates that were historically low. As 2014 comes bounding in, the real estate market is not as exciting. Interest rates are rising, and buyers are more wary about paying higher monthly mortgages. However, some traditional buying advice still holds true from several decades ago. By doing what is right for you and your family, it is possible to find a great deal in the 2014 housing market and beyond.
Peer Pressure
Avoid relying on the news for any real estate information. Every forecaster has a different perspective, and statistical slant, regarding interest rates and home availability. Data and graphs depicting rising rates may top the news, or social media may start an entire conversation about a buyer's market. Don't fall prey to peer pressure. If you are not ready to buy, it is not time for you, regardless of the data being churned out. Each data set has its errors. You've probably seen the error percentage printed in small numbers alongside a graph. Statistics and data are striking when placed on an official graph, but limited data sets and skewed information can make any subject look either dire or triumphant. When you are mentally and financially ready to purchase a home, then it is time to contact a real estate agent.
Look Around
Before dropping in on every local open house possible, make a list of all your needs regarding the property. Although purchasing property is an investment, you are also buying a large piece of your future. You and your family will spend considerable time at the home, making the structure an emotional facet of all your lives. Consider the neighborhood you want to live within. Cul-de-sacs, single-family homes and local school districts are just some of the choices you need to consider before even stepping into a prospective home. If no available homes match your needs today, it is best to wait several months to start looking again. Although you cannot possibly fulfill all your listed wants and desires in one property, most of your critical needs, from three bedrooms to two baths, should be available in time. Patience is the key to finding a perfect property for you.
Feeling Left Out
You may have friends that are pressuring you to buy the empty home next door because the real estate market is perfect, according to media and consumer rumors. Don't feel like you are being left out. The real estate market is cyclical, offering ups and downs throughout the months and years. Interest rates may have been extremely low last year, but the home you wanted was not available, for example. You shouldn't compromise on your core needs just to give in to an emotional fear of being left out. Although the conditions may not be perfect when you find the right home, you are the one who is making the commitment, and must live in the home once the paperwork is done. Listen to your needs, and politely decline other people's opinions on your situation.
Buy When You Are Prepared
You may be saving up a large down payment for a home, or simply rebuilding credit. Waiting until you are completely prepared for a home purchase is one of the smartest strategies to select. A large down payment allows you to have the upper hand against other bidders, along with lowering your monthly mortgage payment. Waiting until you have a better credit score helps you with low interest rates as well. A high credit score tells lenders that you are responsible, allowing them to give you the best rate and securing a home loan. Paying off a student loan or waiting for that big employer bonus are other reasons to wait on a home purchase. When you are financially prepared with ample cash resources, your financing and bidding selections are more prone to benefit you in the long run.
Everything Is Relative
Each community has a different real estate condition, swaying between a seller's or buyer's market. Contacting a local real estate agent helps you understand your local conditions. You may have noticed several empty houses on one residential street, indicating that foreclosures and short sales are still available. By understanding the local area, you can decide when to bid on a home. You may want to wait until more inventory is available, or until that favorite cottage comes onto the market. Only you know when you are ready for an investment of a lifetime. In the past, interest rates were as high as 18 percent, but buyers were still available for potential property sales. Take a look at your financial situation to decide the best time for house shopping. You may want to retain a REALTOR® for informational purposes only. They can sit down with you to discuss the local market. When you are ready to buy, the REALTOR® already has an idea of your property needs. House hunting could be simple at that point, allowing you to find the best property in the area.
---
If you have any questions about buying or selling a Sarasota home, please "Ask An Expert." Don't hesitate to contact the team at Key Solutions Real Estate Group for assistance, or call (941) 894-1255.