Sarasota Real Estate Sales Solid In July
Posted by RaveisFlorida.com Support on Friday, July 17, 2020 at 3:43 AM
By RaveisFlorida.com Support / July 17, 2020
Comment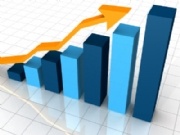 In July 2014, for the fifth consecutive month, Sarasota real estate sales reached close to the 1,000 mark with 928 closed transactions. Only once in the entire county's history has a five-month streak that hit the 1,000 mark been accomplished. This occurred between March and July 2004. June 2005 and July 2014 were the closest, falling just short of that level.
According to the Sarasota Association of Realtors, there were 643 single-family homes and 285 condos that were sold in July 2014. The number of closings decreased from 11.4% from June 2014, which hit a total of 1,048 sales. Also, July 2014 was down around 4% from the previous year which had 969 closings.
The first seven months of the 2014 fiscal year had a near-record sales pace, ahead of the first seven months of 2013. So far, 2014 has shown the second highest number of sales in Sarasota County's 91-year history with 6,875 real estate sales to the end of July. At the same time in 2013, there were 6,786 sales.
In July 2014, the median single-family home sales price was $201,000 with the median condo prices at $205,000. In June 2014, both types of housing were assessed at $195,000 showing a 5.1% increase from June to July and 3% increase in home prices. In July 2013, the median single-family home sale price was $189,900. The greatest change was the median condo prices in July which were 29% higher at $159,000 than last year's price.
With distressed sales being much further below the levels incurred four years ago, this indicates a strong market return toward historical prices. 19.5% of total sales in July 2014 were from foreclosures or short sales. This was down from 20.1% in June 2014. However, in July 2013, the figure was at 24.9%, showing the year-to-year improvement.
For the period ending in July 2014, the 12-month media sale price, which has moderated monthly swings, finished at $189,000 for single-family homes. This figure is up around 11.2% more than the period from 2012 to 2013. Similarly, condo sales were up to $176,000 which is a 10.6% over the previous 12-month period.
Also, pending sales showed strong growth in July 2014 at 834. This indicates August 2014 will more than likely be slightly below July's numbers. During July of last year, sales hit 849 with sales during August 2013 being 957. Nevertheless, the growth continues to be strong from four years ago.
However, in July 2014, inventory levels declined below 4,000 to 3,912 from 4,196 in June 2014. This is a single month decrease of 6.7%. In July 2013, inventory was at 3,747, the lowest point in the recent market and 4% lower than the figures from July 2014.
For single-family homes, the month's supply was 4.4 and for condos it was 3.8 in July 2014. During the month of June 2014, these metrics stood at 4.6 and 4.2. In July 2013, the numbers stood at 4.1 and 4.2. According to the Sarasota Association of Realtors, the county is statistically in a seller's market with prices continuing to rise and low inventory. All of the numbers are pointing to a healthy 2014 for the local real estate market.
Note all property statistics were generated in the MLS from on August 15th, 2014. Single-family statistics are calculated through property style single-family homes. Median sales price indicates the middle values showing that half of the homes sold for more and the other half for less money than the average. Property listings that were sold indicated that transactions occurred during that specific month.