Sarasota Real Estate Report for November
Posted by Brian Tresidder on Friday, July 17, 2020 at 3:43 AM
By Brian Tresidder / July 17, 2020
Comment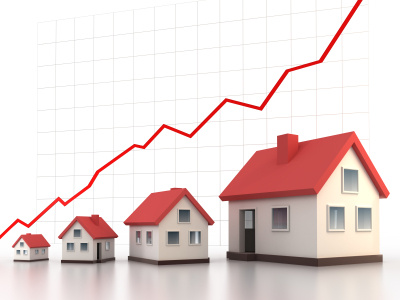 Overall Sarasota real estate wound up being the second highest year for unit sales in 2013. It had 11,184 closed sales which was exceeded in 2004 with 11,482 closed sales. A record for 2014 could be set if December has a strong end of month for closing.
Sarasota real estate for 2014 has been on a near-record pace with 10,621 closed sales which is 364 more than 2013 at this time. With the December 2014 sales past 500 by mid-month it is expected the annual total for 2014 will be the second highest, topping 2013 closed sales in the county.
While set for a possible record for second highest sales year, the November figures dropped belong 800 in Sarasota County for the first time in eight months. This was after topping sales of 1,000 per month for five months during the year. While November may have closed out chances for a record high sales figure for the year, second highest year is still good.
Inventories of available properties rose in November, giving more choice to buyers, but were still low when compared to the boom years of 2004-2006. Less available inventory follows the law of supply and demand, driving up prices while also lowering sales as there are fewer choices for buyers to find the features they seek in a property.
According to Association President Peter Crowley, "Lower inventory could be one reason for the decline in existing home sales in November. Another might be the fact that the new construction segment of the market is enjoying a resurgence, and some of those sales are not reflected in our MLS system. Local builders have been reporting an excellent sales year, and that could be the difference in the sales numbers in the past few weeks."
Median sales price for a single family home in the county was just below October's figure of $195,000 and averaged out to $193,000. The 12-month rolling median for this years is $203,847 for a single family home. This is up 18 percent over last year this time which was $181,000. Condo prices were approximately the same as last month, averaging $175,000. This was lower than the 12-month rolling median of $182,000 for condos which is up by 11.8 percent over last year at this time for a price of $163,000.
The Sarasota real estate housing market did show a good sign of health with a drop to 21.2 percent of distress sales of homes in November as compared to October with 24 percent. Nearly 50 percent of sales were for distressed homes during the 2008 market crisis.
"While November sales were down a bit, we remain hopeful for the late winter and early spring rebound that we've historically seen. Our usual influx of winter residents has obviously started, as traffic is picking up on the roads and the shopping centers and restaurants. This should begin to translate to the normal increase in real estate sales once the holiday season winds down," said Association President Peter Crowley.
Pending sales for November were 725 which was slightly below October's total of 773. This was also close to the November 2013 pending sales figure of 758. The pending sales figure indicates the final sales figure for December 2014 will be very close to November's total.
"Overall, the local real estate market continues to show strength and staying power, despite the November respite," said Crowley. "The national economic numbers are the strongest in several years, and unemployment continues to drop. Our feeder markets in the northeast are getting healthier every month, and we expect new residents to continue to flock to our region."
If you are interested in Sarasota real estate or want to meet with one of our Sarasota Realtors, we'd love to help. Please contact Key Solutions Real Estate Group, or call (941) 894-1255.