Sarasota real estate market still red hot!
Posted by RaveisFlorida.com Support on Friday, July 17, 2020 at 3:42 AM
By RaveisFlorida.com Support / July 17, 2020
Comment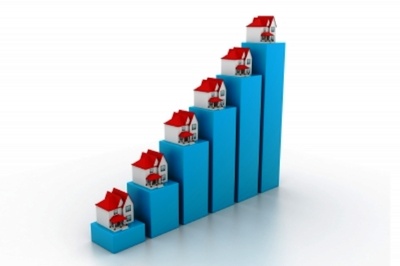 2015 was already off to a record-setting pace, and the March 2015 Sarasota real estate report showed there has been no slowing down. That's great news to a market that continues to rebound with increased sales in both Manatee and Sarasota Counties. In Sarasota County, closings in March reflect a 14.3% increase over March 2014. That's the difference between 1,201 and 1,050 sales.
The news gets better!
There was a 43.5-percent increase in real estate transactions in March 2015 when 837 properties closed, thus Manatee County boasts a 10.1-percent sales increase between March 2014 and 2015 when 666 closings morphed into 800. From February to March, there were 34.9-percent more closings, bringing that month's total to 593.

In Sarasota, during the month of March 2015, a total of 789 single family homes closed and 412 condos were snapped up between February 28th and April 1st. Sales pace accelerated the momentum: for the first quarter of 2015, busy sales agents racked up a 6-percent sales increase in Sarasota County.

The story in Manatee is equally optimistic. Realtor transactions were up by almost 9-percent. Quarterly totals are equally impressive; 2,781 properties closed in Sarasota County between January and March (there were 2,604 for the same period in 2014), and Manatee County kept pace, reporting an increase from 1,737 closings for the first quarter of 2014 to a healthy 1,952 for the same period in 2015.

Does this mean that you can pop the champagne cork? Ask Association President Stafford Starcher, who calls closing numbers recorded between 2014 and 2015 "fantastic." He cites facts and figures casting a hopeful light on real estate markets in both counties, citing historic data to prove his optimism: The all-time, one month sales high for Sarasota in 2004 was only 1,228 properties. "Manatee County hasn't seen monthly sales numbers exceed the 800 level in many years," Starcher adds. He envisions near record sales if 2015 numbers continue to pace and exceed 2014 levels.
What's driving this trend?
Median house sale prices for starters. Shoppers expect to find an average price of $207,500 attached to single family dwellings (up 9.5-percent from March 2014) and condos are recovering from dips by commanding median prices of around $180,745. This reflects a 5.8-percent increase over March 2014. Manatee County homeowners witnessed a 17.3-percent increase between March 2014 and 2015 that elevated single family house sale price averages to $265,000. Condo values climbed 21.2-percent to a median price of $157,000.

The local real estate community has reason to expect things to continue recovering, which means that both Sarasota and Manatee County residential property sales numbers are poised to improve. In March 2015, there were 1,126 pending sales in Saratoga (inventory totaled 1,686 properties) and in Manatee County, 781 transactions were completed with an inventory of 1,082 properties. Realtors noticed a slight drop in pending sales from last March in both counties, but nobody is worried.

Further to the topic of property inventory, it's worth noting that both counties reported fairly identical listing-to-sale time spans (between 4.5 and 4.7 months). Those numbers are below the market-defining, six month level that constitutes buyer/seller equilibrium. These days, sellers hold all the cards, as evidenced by an increase in median sales prices across all types of residential property.

Whether you see price as the common denominator or you rely upon active inventory on which to base your projections, it helps to factor in both. There were 4,418 properties on the market in Sarasota County and 3,156 in Manatee County in March 2015. The Sarasota number is an 8-percent drop over the previous 12 months, while Manatee County remained static.

As a rule of thumb, if lower inventories trigger escalating asking prices based on supply and demand, what can you expect from the market throughout 2015? Starcher suggests letting history be your guide. His conclusion--that strong monthly sales throughout early summer months in 2014 that gave way to what he calls "an appreciable slowdown until November"--is likely to repeat in 2015. He's further reassured by trending local, state and national sales statistics that echo this 2014 arc.

There's a motivating factor to complete this equation: Foreclosures, short sales and distressed sales dropped dramatically in March 2015, representing 17.4-percent of real estate sales in Sarasota County and 14.9-percent in neighboring Manatee. In March 2014, 20-percent and 25-percent, respectively, of closed sales for Sarasota and Manatee properties were reported.
Ideally, any number below 20-percent is a hopeful market indicator, so while distressed inventory fell just 7.9-percent in the Sarasota foreclosed homes market and a comparable 7.7-percent in Manatee, it's cause for celebration any time inventory holds at 20-percent or lower.
Starcher envisions a time in which "the good old days" return and just 3-percent of real estate fits into the distressed category, but until then, all signs point to a solid residential real estate recovery, and that portends bright futures for buyers, sellers and real estate professionals.
We'd love to help you find the perfect Sarasota home. Please don't hesitate to contact the team at Key Solutions Real Estate Group for assistance, or call (941) 894-1255.