Sarasota Real Estate Market Still Looking Very Good
Posted by Brian Tresidder on Tuesday, January 7, 2014 at 1:29 PM
By Brian Tresidder / January 7, 2014
Comment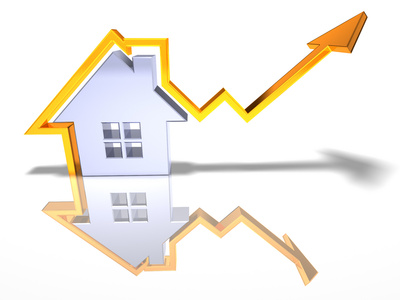 The Sarasota Florida real estate market continues its hot streak, with 2014 sales numbers outshining those of 2013. For the month of May, 747 single-family homes and 353 condos were sold in the Sarasota area. The May total of 1,100 was slightly lower than in April, which came in at 1,195. This number also dipped slightly from the May 2013 number of 1,127. Despite this slight dip, the period from January 2014 to May 2014 is still well above sales from the same time frame in 2013. This is highly encouraging for both sellers and buyers, as 2013 was a record-setting year for home sales in Sarasota. In fact, last year resulted in the second highest number of sales in 91 years of tracking by the Sarasota Association of Realtors.
Sarasota Association of Realtors', President Peter Crowley, attributes the high numbers with the dedication and knowledge of area realtors. The area experienced a serious slump around 2010, but has now emerged as one of the leading real estate markets across the entire nation.
Sarasota Single-Family Home & Condo Sales
Single family and condo sales both experienced higher sales in May of 2014 than in May of 2013. However, May's numbers were down slightly from those in April. The median sales price for a single-family home came in at $191,500. This was a 2.4% decrease from April, when the median price was $196,250. Condos also experienced a slight drop, with May's median sale price coming it at $175,000, which dropped 4.6% from April's median of $ 183,500. However, the year-over-year numbers are a reason for optimism, as single family home prices for 2014 are virtually the same as in 2013 and condo sales are experiencing a 6% increase.
Distressed Homes
The number of distressed homes on the market continues to decline, which shows a return to the housing market prior to the real estate collapse. In May, only 19% of sales were classified as a foreclosure or a short sale. This increased slight from April, which ended with the number at 16.6%. However, this is a drop from the May 2013 number of 20.7%.
Inventory
The number of available homes dropped slightly with May's inventory numbers coming in at 4,513, which is down 4.5% from April's numbers of 4,728. However, the overall trend of housing inventory is on the rise. In May of 2013, there were only 3,905 single family homes on the market. This contrasts with a low point of 3,747 in July of 2013. The May inventory supply of single-family homes is at 5.0 while the inventory number for condos stands at 4.6. Both numbers are a slight decrease from April, but an increase from the same period in 2013.