Sarasota Real Estate Market Stable
Posted by Brian Tresidder on Friday, July 17, 2020 at 3:44 AM
By Brian Tresidder / July 17, 2020
Comment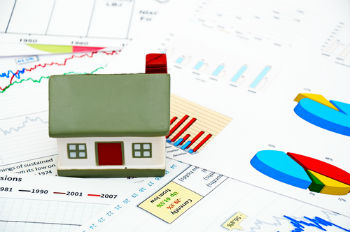 Continuing a three-year spring trend, Sarasota County saw more than 1,000 property sales during March, 2014. Evidence of a rebounding Sarasota housing market included sales of distressed properties at levels significantly lower than those seen four years prior. Wild price swings have also been largely absent among single-family home and condo sales over the previous 12 months, further indication of market stability.
There were 1,050 home sales recorded in March, up from 787 in February, but slightly below last March's figure of 1057. Of this figure, 698 were single-family homes and 352 were condo sales. By comparison, monthly sales of similar properties have lingered around the mid-300s for the low end of the last decade. Short sales did not contribute greatly to the March sales figures, with only 51 being recorded. More than 200 short sales occurred in June of 2010 when the market was at a low. Despite optimism from March activity, foreclosure sales of homes and condos made up 183 of March's sales numbers.
Year-over-year median home sale prices were virtually identical - $189,472 versus $190,00 seen last March. Condo prices saw slightly more variability, with prices for this year and last at $170,900 and $165,000, respectively. Greater price fluctuations were seen in condos versus single-family homes during the last 12 months. Condo prices varied between $159,000 and $182,000, while single family homes ranged betwen $180,000 and $195,000.
Median Home Prices Up
The median 12-month sales price ending in March also showed increased growth for single-family homes, with a price of $188,000, demonstrating a 20% increase over the previous 12-month period. Condos saw a growth rate of 9.2% over the previous 12-month period with a median price of $166,529.
Many economists see pending sales as a good indicator of future sales, and if this holds true, a strong sales period could be seen in March, April and May. Pending sales hit a three-year high of over 1,200 in March, solidly beating February's total of 1,030.
During March, inventory levels dropped to 4,810 after hitting a high of 5,000 in February, an event not seen since May of 2011. Still, inventory has not reached the low seen in July of 2013, when inventory numbers hit a low of 3,747.
According to Sarasota Association of REALTORS® President Peter Crowley, "This spring has seen very robust sales, just like last year at this time. Agents have been extremely busy and buyers are actively investing in our local market. It's a great time for our local real estate industry, and judging by the pending sales figures, April and May should also put up great numbers."