Sarasota Real Estate Market Report - September 2013
Posted by RaveisFlorida.com Support on Friday, July 17, 2020 at 3:46 AM
By RaveisFlorida.com Support / July 17, 2020
Comment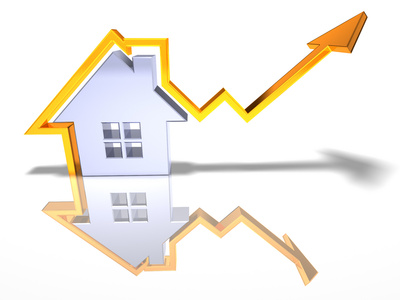 Seasonal trends in real estate happen everywhere, and the Sarasota real estate market is no different. For a more accurate assessment on the local real estate market regarding homes and condos for sale in Sarasota, statistics should be viewed on a year-over-year basis, not month to month.
Reminiscent of September 2012, late summer tends to have lower real estate sales numbers compared to August highs, but September 2013 showed sales were up 22.5 percent compared to 2012. Compare August 2013 sales of 957 homes and September 2013 sales of 817 homes just in Sarasota County alone and you get a 14.6 percent difference. Most September sales were single family homes compared to condominiums. For example, 545 houses sold compared to 272 condominiums.
Late summer usually has slower sales because of back to school and vacation issues. Buyers do not want to include a move during a late season vacation or interrupt the beginning of the school year. That said, sales were not in a slump in September by any means. Keith Redding, Broker of Key Solutions Real Estate who specializes in Siesta Key Homes and Siesta Key Condos saw a huge upswing in September. "This was the best month for sales that our company has on record. We saw a late summer push for buyers looking to relocate and those wanting to secure their second homes and vacation condos before prices begin to rise for season."
September 2013 pending sales stand at 750 properties compared to August 2013 property sales at 864 units. Although indicating a significant drop between months, September 2012 showed almost the same selling pattern with 734 properties under contract, making the fourth quarter a strong selling period for realtors.
Sarasota County's median price for condos in September 2013 was $165,000 whereas last year's median only reached $155,000. August 2013 remained at a modest median of $161,000. August 2013 still beat both September 2012 and 2013 with its median single family home price of $195,000. September 2013 showed a staggering increase in single family home prices with a median of $185,902. With September 2012 prices at $157,000, this year produced an 18.5 percent increase compared to last year.
With the real estate market recovering, the 12-month median price for a single family home in 2013 was $179,000. To compare, September 2012 was 21.7 percent lower in median price at $147,000. Condominiums showed a similar increase in 2013 of 8 percent. Condos sold for a median 12-month price of $147,000 in September 2012 compared to $160,000 in September 2013.
SAR President Roger Piro remarks that low and steady interest rates have improved the market. As the government shutdown issues subside, home sales are still intense and continue to sell well as the market recovers. Buyers see the investment potential in quality properties with good schools nearby. A well-populated area contributes to property taxes and funds important neighborhood essentials, from new school textbooks to police coverage.
The time required to completely sell all the properties in a given area based on current sales is called months of inventory. A six month inventory level indicates a healthy supply and demand in the real estate industry. September 2012 reflected 4.2 and 5.5 months of inventory of single family homes and condos, respectively. In comparison, September 2013 offered 4.4 and 4.0 months, respectively. Although this trend did not affect single family homes significantly, condo selling rates show that they are a hot item in today's market. August 2013 indicated an almost identical rate to September 2013 with 4.2 and 4.0 months for single family and condos, respectively.
August 2013 showed 13.2 percent of available Sarasota County properties as short sales or foreclosures, compared to September 2013 numbers at 14.4 percent. For example, 499 properties in August were distressed whereas 569 properties in September had the same foreclosure or short sale issues. Moving into October, 15 percent of the listed 1,100 properties were distressed.
Although there is a high percentage of distressed properties, sales from these areas are dwindling. September 2012 had a distressed sale percentage of 37.1, but August 2013 showed a significant drop to 20.6 percent. September 2013 had a slight increase to 23.0 percent of sales, but this percentage usually decreases over time.
With high quality properties in the Sarasota County area, the real estate industry should flourish into the new year as sales increase through October, November and December.
If you have any questions about purchasing a home for sale in Sarasota, or investment properties in Sarasota, we'd love to help. Please contact Key Solutions Real Estate Group, or call (941) 894-1255.