Sarasota Real Estate Market Report - October 2013
Posted by Brian Tresidder on Friday, July 17, 2020 at 3:46 AM
By Brian Tresidder / July 17, 2020
Comment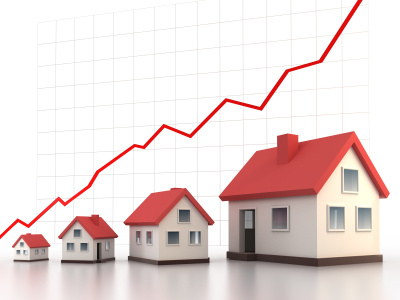 Prices Soar in the October 2013 Sarasota Market Report
Those wondering if the real estate recovery was beginning to slow down need not look further than the most recent sales report from this October. When looking at October 2013 against October 2012, we have seen a dramatic surge in median pricing of 11.6% for single family homes and a huge spike of 20.7% for condos in Sarasota County. In dollar terms, the median price for a condo in Sarasota was $145,000 in 2012 and is now $175,000 as of this October.
Granted, when considering the median sales price for single family homes and condos, one must always keep in mind that the swing could have been caused by several outlier sales that sparked the drastic increases. In order to get more accurate information, we look at what is called the rolling median price. This takes into account the twelve months leading up to this past October, instead of just year over year. When looking at these statistics, we see that single family homes have increased to a median price of $180,000, up from $147,000 for October 2012. For condos the results still showed the upward trend from $148,000 in October of 2012 to $162,900 for 2013. What this shows is that both scales are significantly trending upward during this time frame.
In order to better understand these numbers, we must also consider the number of sales. The red hot summer in which the Sarasota Real Estate Market had seen sales eclipsing 1,000 units per month, has cooled to 818 for October. While many attribute this lesser amount to the pricing increases, the main reason we have seen this is lack of inventory.
When asked about the current market and inventory, Keith Redding, Broker of Key Solutions Real Estate, gave us some insight. "Our Clients are continuing to look for properties to purchase, but the inventory is affecting the time frames in which they are purchasing. They still believe that this is a great time to purchase because of the inevitable rise in interest rates we will be seeing next year. This will have a great effect on buying power and what someone can afford at a 4% rate versus a 5% rate." Redding went on to say, "Our agents have stepped outside of the traditional methods of waiting for a property to come onto the market, then notifying our clients. I am seeing many of them calling and going door-to-door asking if people would consider selling if the home is within our client's criteria."
Current Sarasota Real Estate Value
Those who have been considering purchasing Sarasota real estate should feel confident that they will still be able to get a great place at a good value. While the statistics indicate that pricing has clearly increased, we are still well off of the highs of the market for the Sarasota area. Anyone planning for a future retirement home, investment property or looking to upgrade their current living situation should take a very serious look at purchasing in the near future. If prices continue on this trend, many individuals may be paying 20-30 percent more in the upcoming years.
If you have any questions about the Sarasota real estate market or about the buying or selling process, we'd love to help. Please contact Key Solutions Real Estate Group, or call (941) 894-1255.