Sarasota Real Estate Market Remains Strong
Posted by RaveisFlorida.com Support on Friday, July 17, 2020 at 3:43 AM
By RaveisFlorida.com Support / July 17, 2020
Comment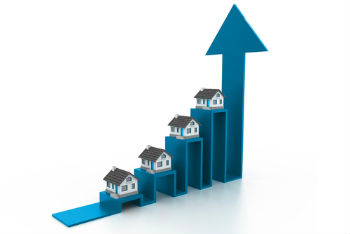 2014 is shaping up to be a record-breaking one for property sales in the Sarasota area, and demonstrates a continued rebound as more people want to relocate to Southwest Florida, and continue to do so. The news is terrific!
With the release of sales statistics for June 2014, a pattern of continued strong sales topping 1,000 for four months in a row shows no sign of weakening. June's closings, at 1,048 total, bettered the 997 closings from June of 2013, and fell just shy of May 2014's number of 1,100. June 2014's closings included 321 condominiums and 727 single-family homes in Sarasota.
2013's sales were likewise very strong, coming in with the second-highest rates in 91 years. The first half of 2014 shows that this year is stronger than 2013, and is on track to make 2014 an exceptional year for real estate sales.
Another indication of a strong Sarasota real estate market is that median sales prices have increased. For the first time, condominiums sold for prices matching those of single-family homes, coming in at $195,000. This median price represents 2% increase over May's median of $191,500 and is 8% more June 2013's figure of $180,000. The increase in median condominium sales prices is even more significant, beating May's figure ($175,000) by 11.4% and June 2013's number ($165,000) by a whopping 18%.
Additionally, the 12-month period ending in June 2014 signified an increase of 15% for single-family home sales and an 8.8% uptick for condo sales over the same period that ended back in in June 2013. For the 12-month period ending in June 2014, overall median prices stood at $190,000 for single-family residences and $170,000 for Sarasota condominiums.
Distressed Property Sales Continue To Decrease
Another great piece of real estate news is that distressed-property sales continue to drop as part of the overall percentage, especially when compared with sales percentages following the housing market crash from 2010. In June 2014, distressed properties, including foreclosure sales and short sales, represented 20.1% of the total properties sold. While a slight increase over May 2014's 19%, June 2014's number is still better than June 2013's figure of 23% and remains far below the high foreclosure numbers seen four years ago, representing a return to an overall strong and normalized real estate market.
Property inventory levels demonstrated a decline from May 2014, with June's number coming in at 4,196 from May's figure of 4,513, representing a 7% decline. By comparison, June 2013 showed an inventory of 3,758 homes, and July 2013 boasted only 3,747 homes for sale, far lower numbers than June 2014. May 2014's inventory numbers of 5.0 for houses and 4.6 for condos were higher than June's inventory levels of 4.6 for homes and 4.2 for condos, but beat last year's numbers of 4.3 for houses and 4.2 for condominiums.
June 2014's pending sales remained strong at 901, which indicates strong sales in July 2014, but also that July's sales should be slightly lower overall. This is to be expected, as many residents of Sarasota choose to head out of state on vacation during this time of year. June's numbers represented a decline from May's pending sales of 1,042. However, June 2013's pending sales numbers were 899 and translated into July 2013 completed sales of 969.
What all of this indicates is that the property market continues to be strong and robust as the first half of 2014 has demonstrated. It is an exciting time in real estate, whether working as a professional or placing a Sarasota home or condominium for sale. Prices continue to improve and the sales are strong, indicating great things to come.