Sarasota Market Looking Solid
Posted by Brian Tresidder on Friday, July 4, 2014 at 1:51 PM
By Brian Tresidder / July 4, 2014
Comment
Strong Real Estate Figures Signal a Stable, Growing Market in Sarasota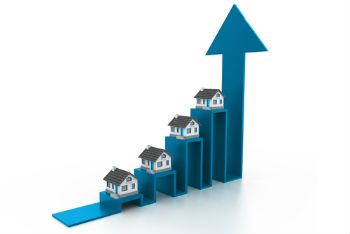 There was plenty of positive news for home buyers and home sellers in the local real estate market for February. Enjoying a solid and consistent sales pace, Sarasota's single-family homes earned strong sales prices, decreased distressed properties and relished a robust inventory. All of these indicators point to a steady and stable local real estate market.
Home Sales
With a median sales price of $185,000 in February 2014, single-family homes sold for 10.3% more than they did in February of last year. At the same time, condominium sales prices experienced equally good results with median prices hitting at $170,000, an increase of 6.3% over February 2013. This is part of a larger trend of steadily rising prices. In the past 12-month period, median sales prices show a consistent 20% improvement for single-family homes and a more modest 9.2% increase for condos. Even more beneficial for home sellers, these sales prices are fairly close to the original asking price. February results show that Sarasota homes sold for a healthy 92.3% of the original price, and January demonstrated a similarly positive 92.1%.
Timing is Everything
Homes are selling more quickly this year as well. On average, homes were sold within 78 days of being placed on the market this February, compared to February 2013's average of 89 days. For condominium owners, the upswing is even more marked. In February 2014, condos sold within 96 days, a dramatic improvement over the 131 days condos were on the market in February 2013.
Closed and Pending Sales
While the number of closed home sales in February 2014 dipped by 2.4% compared to February 2013, the 787 homes that closed last month showed an increase over January 2014's 767 closed sales. The more positive indicator is found in the growing number of pending sales, which often point to a strong future. While 532 single-family homes sold in February 2014, another 695 home sales were pending. That's 20.3% of the active single-family homes listings available, slightly higher than February 2013's 19.1%. With so many sales in the pipeline, local real estate analysts are looking forward to vigorous March, April and May sales figures.
Not So Distressed
The positive news continues with a decrease in the number of distressed properties in the Sarasota market. Short sales have declined, foreclosures are relatively flat and the total number of distressed properties are dropping, according to the Sarasota Association of REALTORS®. Just 4% of homes sold in February 2014 were short sales, dropping from 16% during the same period in 2013. These dwindling short sales began in August 2013 and strengthened in January 2014 when only 27 of the homes sold were short sales. At the market's lowest point, short sales accounted for more than 20% of the entire active market, so the trend downward is further evidence of a strengthening Sarasota real estate market.
Foreclosures are holding steady with 131 homes on the local market, although that's a drop of 37% from the market's 2010 low point. Only 10.9% of February's inventory consisted of short sales and foreclosures, dropping from January's 12.1%. Overall, distressed property sales accounted for only about 20% of the total sales in February. That's a decrease from January 2014's 24.9% and a dramatic decrease from the market's all-time low of 50%.
Inventory
Amid all of these good harbingers, Sarasota's vibrant and expanding inventory is an even brighter note. An indicator of an upturned market, inventory is measured in months, and Sarasota's is excellent with 5.5 months of single-family home inventory and 5.2 months of inventory for condos. Those figures represent a 34% increase over the past seven months, and signal an overall improvement in the real estate sector and confidence in the local economy. With all of this good news, from strong median sales prices and more quickly selling properties to a shrinking distressed property market, there are ample reasons to celebrate a sturdy and secure Sarasota real estate market.