Sarasota Living: One the America's Best Places To Live
Posted by Brian Tresidder on Thursday, June 5, 2014 at 3:35 PM
By Brian Tresidder / June 5, 2014
Comment
South of Tampa Bay and north of Fort Myers lies Sarasota County. With a population of around 53,000 people, the southwestern coastal city of Sarasota, Florida has been ranked as one of the best places to live in the United States.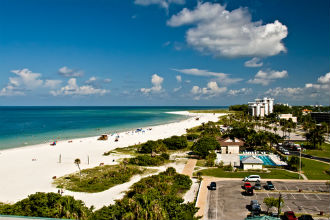 If you are considering moving to or even taking a short vacation in Sarasota, you won't be disappointed by its main attractions, bountiful recreation, Sarasota's educational opportunities or its real estate options. The city of Sarasota is a great place to be for both its permanent and temporary residents.
Great Sarasota Lifestyle
Permanent residents of Sarasota have much to brag about. With plenty of recreational activities to occupy their time, Sarasota residents are anything but bored! Being as Florida is nicknamed the Sunshine State, most of the popular activities in Sarasota are meant for the outdoors. Lot's of water sports such as boating, water skiing, jet skiing and of course swimming can be enjoyed virtually all year round! But the fun doesn't stop there!
Sarasota also has a wide range of great events and popular attractions to accommodate the individual or the entire family. Multiple museums from the Classic Car Museum to the Railroad Museum, museums of art and nature like the John and Mable Ringling Museum, where you will find the works of famous artists such as Velasquez, El Greco and van Dyck along with Ringling's own personal collection of modern art; and the Crowley Museum and Nature Center. This museum is actually more of a self-guided trail that takes you on a nature walk through Florida's dry flat-woods and on to the edges of the marshy Myakka River. But, there aren't just museums to take in here. Did you know that Sarasota has its own circus? That's right, the Sarasota Circus has an exciting array of nonstop family entertainment. That's still not all! Sarasota also has plenty of historic value for the natural history buffs out there. From the Historic Spanish Point to the wondrous exhibits of the Gulfcoast Wonder and Imagination Zone or G. Wiz, as it is commonly referred are there for the taking. The beautiful flowers and greenery of the Marie Selby Botanical Gardens and the extraordinary aquatic life of the Mote Marine Laboratory and the Parker Manatee Aquarium will astound you. Let's not forget to mention events like outdoor concerts(Do Wop artists of the past and Grammy winning performers such as Natalie Cole have performed here), home and garden shows and the Sarasota Indian Festival are around for the whole family to enjoy! 
Phenomenal Sarasota Schools
If the entertainment isn't enough to convince you to take up permanent residence in Sarasota, think about this: Sarasota also has some of the best in educational options. Both excellent private and public schools, charter schools, as well as, great colleges and universities provide more than enough diverse choices for both parents and potential students alike. It's never too late to get your education. The FSU Film School, Florida State College and the Ringling College of Art and Design are all situated in Sarasota.
Sarasota Real Estate
Sarasota Real Estate ranges from some of the oldest homes in the area to newly constructed homes by the bay. Some of the older Sarasota Homes For Sale are more than fifty years old. These homes were originally built as "winter vacation cottages". Imagine, winter homes in Florida! Other Sarasota Real Estate includes some of the most luxurious, gated estates with spectacular views of the water. Live the glamorous life enjoying lots of square footage and plenty of amenities in homes in well established country club communities. If your looking for a little more privacy, you can obtain lakefront homes or even acres of farmland to suit your needs. 
Traditional family homes consist of ranch style homes to lakefront houses to island-feel retreats. One can even purchase acreage and build their own dream-house exactly the way they want it on secluded lots. Spacious homes with beautiful decks and verandas as well as plenty of outdoor living space are available for the taking as well as quality finished homes to suit the lifestyle of any family. 
If your taste is more that of small and luxurious, a Sarasota condo could be perfect for you. Sarasota Condos For Sale offer the buyer updated one or two bedroom ground floor beach front condominiums with all the newest in turnkey features. Condos are available in Sarasota for short term rental as well as purchase. Picture yourself in a luxury condo overlooking Sarasota Bay along the beaches of Siesta or Lido Key. Condos can be a little less pricey for the buyer and could turn out to be a wise investment for the purchaser who doesn't intend to live in Sarasota all year round. They make great rental properties! 
Still not completely sold? How about considering a maintenance free villa in University Park? This is just one of many of the country club settings where visitors and residents of Sarasota can take advantage of a round of golf or a game of tennis while living in a safe, gated community at the same time. Great for retirees!