Sarasota Home Sales Hold Steady
Posted by RaveisFlorida.com Support on Friday, August 1, 2014 at 1:54 PM
By RaveisFlorida.com Support / August 1, 2014
Comment
Sarasota Real Estate Market Report - November 2013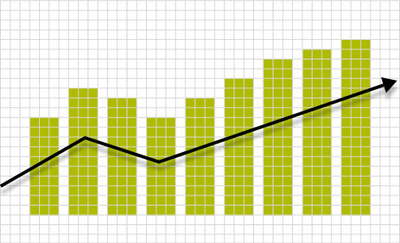 In November 2013, the median price for small single family houses that were purchased in Sarasota County was 20.6% higher than the median price for similar-sized houses sold in the county during November 2012. 

More specifically, the median price of single family properties was $187,000 in November of 2013 and $155,000 in November 2012, a clear indication that the housing market in Sarasota County is beginning to rebound. From November 30, 2012 to November 30, 2013, the median sale price of single family houses was $181,700, a 23% increase from the median price of $147,000 that characterized the previous twelve month period.
Condominium Sales Numbers
While the median prices of single family homes in Sarasota County increased from 2012 to 2013, condo prices in the county decreased during the same period. The median price of condominiums was $157,750 in November 2013, down from $160,000 in November 2012.
Property Sales Numbers
The sales of both single family homes and condos in Sarasota was middling in November. In total, 760 property sales occurred during the month, 531 single family homes and 229 condominiums. This number is slightly down from October of 2013, when 818 properties were sold. The November 2013 sales numbers are down from November of 2012, too, which had sales numbers of 552 small family houses and 278 condominiums sold.
Sarasota County Property Sales Predictions
SAR President Roger Piro argues that the aforementioned sales numbers suggest that Sarasota's property market has "leveled off at a high sales rate." Piro says that although Sarasota County's housing market has ceased to grow considerably, this consistently high level of property sales is a result of word of mouth. 

The SAR President also says that open houses in the county are widely attended by both seasonal residents and out-of-county visitors looking to move to Sarasota County. Piro anticipates that the housing market will continue to perform at a high level, and might even expand at the beginning of 2014.
Inventory Available in Sarasota County
In terms of inventory available, there were 4,288 properties for sale in Sarasota County in November 2013, a noticeable increase from the 4,032 dwellings on the market in October 2013, and 4,188 homes and condominiums for sale in October 2012. 

The number of properties under contract during November 2013 was at 758, a slight decrease from the 820 pending sales in October 2013. This difference accounted for a 7.7% decrease in pending sales properties between the two months. The number of properties under contract in November 2012 was 815. 

For properties sold in November in Sarasota County, the average period of time single family homes spent on the market was 5.4 months. Condominiums, on the other hand, sat on the market for an average of 6.1 months before being sold. These statistics – which are referred to as the "months of inventory" – were almost identical for October 2013.
Properties Listed For Sale in Sarasota County
At the time of this writing, 567 of the properties listed for sale in Sarasota County are marked as foreclosures or short sales, down from the 596 sales of the same ilk listed in the MLS in October of 2013. These 567 properties represent 13.2% of Sarasota County's available properties. In October 2013, foreclosure properties and short sales made up 14.1% of the market. The reason the percentage is lower in November is that more inventory became available in that month. 

Distressed property sales (foreclosures and short sales) comprised 29.3% of Sarasota County's overall property sales, a slight jump from the October 2013 sales number percentage of 25.5%.
We'd love to help you find the perfect Sarasota home. Please don't hesitate to contact the team at Key Solutions Real Estate Group for assistance, or call #var-phone-number#.