Sarasota December Home Prices & Sales Climb
Posted by RaveisFlorida.com Support on Friday, July 17, 2020 at 3:45 AM
By RaveisFlorida.com Support / July 17, 2020
Comment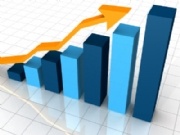 Home prices in Sarasota County continue their ascent, as the median sales price for condos and single family homes in December 2013 were up double digits over the figures from December 2012, once again ending the year on a high note.
The median sales price of a single family home reached $189,950 in the month of December, marking an impressive 15.1 percent increase over last December's median sales price of $165,000. The condo market also experienced a significant price jump in December 2013 as the median sales price for condos in Sarasota County reached $182,000, representing a 10.2 percent increase over last December's median sales price of $165,100.
Furthermore, at $184,900 for single family homes during the month of December, the 12-month rolling median, which is a useful statistic that moderates price swings from month to month, was up nearly 20 percent over last December's 12-month rolling median of $150,000.
Sarasota Property Sales Up
In all, there were 920 property sales in Sarasota County during December 2013, up from 906 for December of last year. Of these, 621 were single family homes and 299 were condominiums. December 2013 property sales also rose by 16.9 percent over the previous month, besting the 787 sales taking place during November 2013.
These substantial sales figures become all the more impressive when viewed within the context of the sales tracking history of the MLS. In fact, Sarasota's 11,184 property sales in 2013 ranked second amongst annual property sales ever tracked in MLS.
SAR President Peter Crowley remarked, "Overall, December 2013 was a great month for real estate in our market. Many of our winter residents and visitors seem to have turned their attention to buying and selling homes. This could be partially attributed to the recent news that predicts increases in mortgage interest rates in 2014. Also, as homeowners see their properties appreciating in value, many are no longer under water and are now able to put their homes on the market."
Crowley is not alone in his beliefs. In fact, numerous respected news sources have predicted rising interest rates, surging personal wealth, falling home affordability, and the return of home equity for most homeowners, all of which create added incentive for relocating in 2014.
Dr. Lawrence Yun, a chief economist for NAR, revealed cautious optimism about the 2014 home market at NAR's latest annual conference in November, stating he is expecting a transitional year in which interest rates and home prices will continue to rise, but so too will the number of available homes on the market.
Inventory & Pending Sales
Dr. Yun's assessment has been substantiated by the 10-month high in property inventory currently available in the Sarasota area, which now stands at 4,417. Last month, the number of available properties stood at 4,288, and one year prior, the property inventory in Sarasota County was at 4,223. Although the inventory figure seems relatively unchanged over the past year, it fell to 3,747 in July, meaning substantially more homeowners are hoping the currently hot market will result in a tidy profit.
Overall, there were 750 pending sales during December 2013, which was nearly identical to the 758 properties under contract the previous month. A year earlier in December 2012, the total number of pending sales stood at 725.
"While no one has a crystal ball, there has been a clear trend in recent years of a mild drop off in January sales, followed by higher sales in February, March, April and May. Last year we experienced an amazing spring boom. So, if historic trends continue, 2014 could be another great year in Sarasota County real estate," said Crowley.
In December 2013, Sarasota County had 4.8 months and 4.7 months of inventory for single family homes and condos respectively, both of which were lower than November's figures. Typically, a six-month inventory is representative of a balanced market, indicating an equal proportion of buyers and sellers. At 4.7 months of inventory for single family homes last December, there was minimal change in this figure. However, there were 5.5 months of inventory for Sarasota-area condos in December 2012, nearly one month more than there is in the current market. In November 2013, there were 5.4 and 6.1 months of inventory respectively.
At the moment, 552 properties listed in the MLS for Sarasota County are foreclosures or short sales, which is down from the 567 listed in November 2013 and 596 listed in October. This figure represents 12.5 percent of all available properties. Due in part by a rise in available inventory, this figure is down from the 13.2 percent figure a month earlier in November. Last December, on the other hand, the figure was considerably higher at 15.7 percent.
In December 2013, 22.5 percent of the total sales were distressed properties, down significantly from the 29.3 percent November 2013 figure and the 29.7 percent December 2012 figure.
We'd love to help you find the perfect Sarasota property. Please don't hesitate to contact the team at Key Solutions Real Estate Group for assistance, or call (941) 894-1255.