Rising Rates - How to fight increasing flood insurance rates
Posted by RaveisFlorida.com Support on Saturday, August 10, 2013 at 10:29 AM
By RaveisFlorida.com Support / August 10, 2013
Comment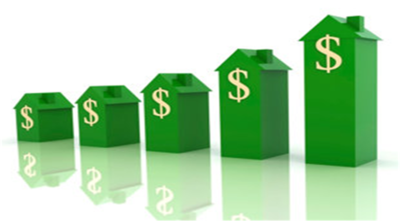 If you currently own a home or follow the Sarasota real estate market, and have seen large increases in flood insurance premiums as a direct result of the ever changing federal program, there may be hope to reduce these rates according to some experts.
Many homeowners are not aware that the flood map can be changed. Almost all federal officials realize there is a strict limit on their resources and funding, and these mapping decisions can be questioned.
According to the Federal Emergency Management Agency, homeowners need to be aware of these changes and what has caused them.
Currently homeowners in certain flood zones have seen large increases in their flood insurance rates due to the more than $24 billion deficit that FEMA is facing. This massive deficit led to Congress passing the Biggert-Waters Act in order to try to strengthen the fiscally disastrous program. Under Biggert-Waters more than 250,000 homeowners in Florida who currently have subsidized rates will be staring at some increase, and in some cases huge increases, in flood insurance premiums under as of October 1st. 
If you are one of these homeowners facing these significant changes, such as those owning older Siesta Key homes, you have the ability to apply for a change after increasing the elevation of your property. Another way to challenge this is by asking FEMA to move the map lines by filing a letter with the agency asking for a revision by delivering a survey from an engineer that is sealed and signed by the engineer, and presented by the homeowner.  Something as basic as this sealed survey with an elevation certificate will lead to an adjustment in the mapping. The key for homeowners is to have support for the claim. Everything submitted to FEMA will be required to be signed by a local official, an engineer, and of course the homeowners themselves. While these actions can be expensive for an individual, many neighborhoods and communities are banding together as one to reduce the costs of this fight.
While these suggestions are all instrumental in having properties re-evaluated, it is always recommended to contact your current insurance provider for suggestions as well.
For a more in-depth review of the above information, please visit:
http://www.floridarealtors.org/NewsAndEvents/article.cfm?id=297829
 If you would like to see the current inventory of Sarasota real estate for sale or any of our featured Siesta Key condos we'd love to show you. Please contact Key Solutions Real Estate Group, or call #var-phone-number#.