Rental Property Investing 101
Posted by RaveisFlorida.com Support on Monday, December 8, 2014 at 2:53 PM
By RaveisFlorida.com Support / December 8, 2014
Comment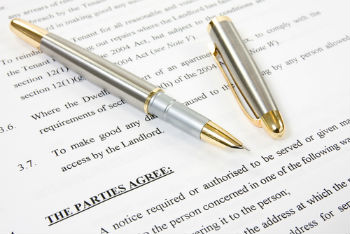 If you are interested in investing in real estate as rental property investing, there are a few things you should consider before you make the decision to become a landlord. Although the hype that rental property investing is receiving on television makes becoming a rental property owner sound very appealing, it isn't all about some magical get-rich-quick scheme. There is a lot of hard work and determination involved in order to make this investment lucrative.
What to Consider
Seasoned property owners will likely admit that there can be a number of factors potential real estate investors should consider before purchasing a rental property. Investigating the location of the property in question, the property history, and the property condition is most likely a good place to begin.
Location: The location of an investment property is an extremely important factor that should be considered when deciding upon which property to invest in. A good location can provide investors with financial security, since properties that are located in high demand areas are less likely to remain vacant or be occupied by less than desirable tenants.
History: Investors may wish to take the history of their potential investment into consideration as well. Factors such as sales or rental histories, repair or remodeling histories, and flood plain information can be detrimental to real estate investors. Additionally, if significant crimes or deaths have occurred on the property it can hinder the number of potential tenants as well.
Condition: The condition of an investment property can mean the difference between a successful investment experience and a massive headache. If a property has had recent repairs, remodeling, or replacement of faulty appliances, plumbing or electrical wiring, a newer roof or paint job, or other improvements, this indicates less hassle and the ability to request more competitive rental rates.
What Is Involved In Real Estate Investing
There are a number of responsibilities and other factors that are involved in real estate investing that are often overlooked by inexperienced real estate investors. It is wise for potential property owners to make themselves familiar with all aspects of real estate investing before beginning their ownership experience. Although most property owners follow a basic set of ideas about what they will be responsible for and what responsibilities they will pass on to their tenants, in the end, the decision is made by individual investor preference. Factors such as repair and maintenance procedures, occupant terms and conditions, landscaping and lawn maintenance, and the payment of utilities should be included in lease or rental agreements. Real estate taxes, investment income taxes, and tax credits should also be evaluated by potential investors in order to ensure the property in question is worth purchasing. Many property management companies are experienced with processing and maintaining the required documentation, and can assist investors with sorting through the red tape. As with any investment, real estate investing can be very successful. Factors such as the local economy, current job conditions, and local property values can play a significant part in determining the success of an investment property. Potential real estate investors should consider these factors when calculating the expected return they will receive by purchasing an investment property.
The Budget
The total package in it's entirety should be considered by rental property investors before a final decision is made. Factors such as the total purchase price of the property including back taxes should initially be evaluated. Next, any pre-rental repair costs, replacement costs, or maintenance costs should be considered. If the services of a property manager are to be employed, those fees should be considered as well. After calculating the total cost of an investment property, investors should consider the potential income involved that will be received from rent. The total monthly cost of the investment should be significantly lower than the potential income in order to ensure what is referred to as a good deal.