Real Estate for Baby Boomers: Tips for Entering the Market
Posted by RaveisFlorida.com Support on Friday, July 17, 2020 at 3:42 AM
By RaveisFlorida.com Support / July 17, 2020
Comment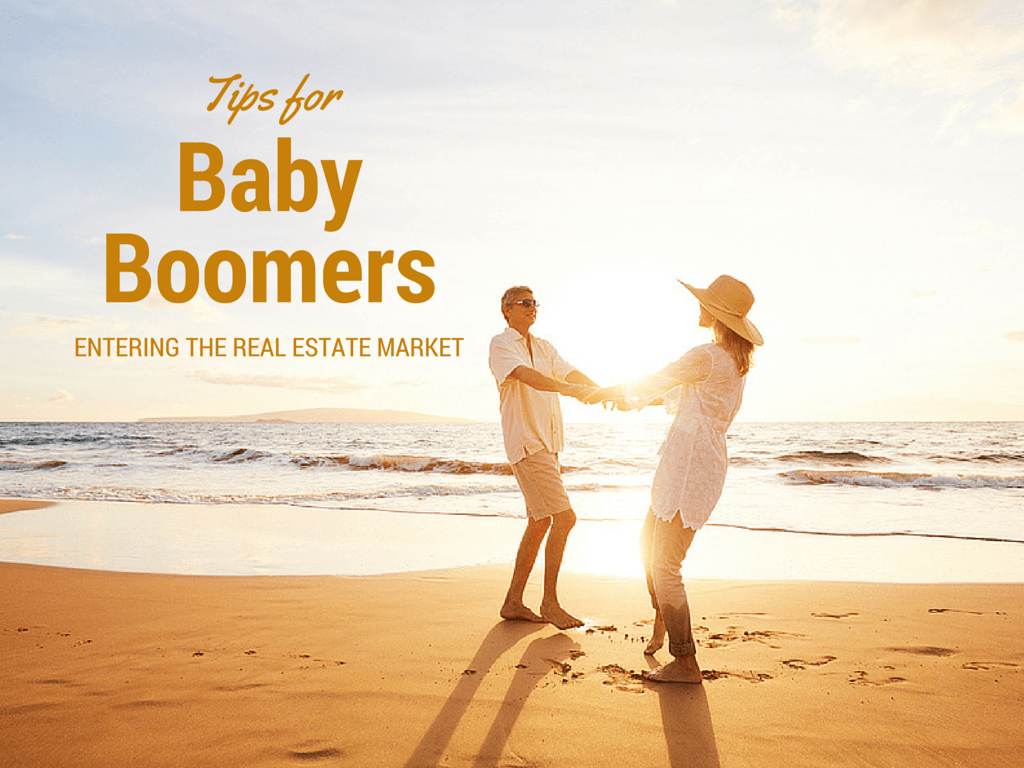 Entering the real estate market is daunting for everyone, especially those entering it for the first time, or the first time in a while. The latter is where many Baby Boomers and soon-to-be retirees often find themselves. Most have been homeowners for many years, building equity and finally paying off their mortgage, but are now looking to downsize or relocate as part of their retirement plan.
Home buying and selling processes are quite a bit different than they were even a decade ago. But don't worry! If you're a Baby Boomer or retiree who's been out of the game for a while, simply follow our tips for entering the real estate market below. It's our sincere hope that they'll help you to better understand what to expect, and ultimately have the most successful real estate transaction possible.
Start Your Home Search on Your Own
Years ago, it was almost a necessity to start a home search by working with a real estate agent. However, with online listings readily available to you and mobile apps for your smart phone, you can get a clear idea about the types of homes for sale in your area or wherever you choose to relocate to. You can also browse through photos and even take a video tour from the comfort of your own home! You can even get pre-qualified online so that you can firm up your price range early on in the process, before you start viewing homes in person.
Start your home search right here by browsing through our up-to-date Sarasota real estate listings!
Select Your Real Estate Agent with Care
While you may not need to work with a real estate agent to get the ball rolling on your home buying plans, a qualified agent can be invaluable to you. An agent can provide you with market expertise, facilitate home viewings, negotiate with the seller and seller's agent on your behalf, and assist you with a wide range of other services, including all the paperwork!
Keep in mind that not all agents will provide you with the same level of service or expertise, however. When you select an agent, avoid working with the first agent you find online. Instead, ask for referrals and recommendations from friends and neighbors.
Learn more about the Key Solutions Real Estate Group and how we can help with your home buying process in and around Sarasota, Siesta Key and Lakewood Ranch.
Prepare for a Digital Transaction
One of the most significant changes that you may notice if you haven't purchased real estate within the last decade or longer, is the fact that a majority of the process is now done remotely/digitally. Your agent can create the sales contract and email it to you for a digital signature, while any revisions and counteroffers can also be sent digitally. If you are applying for a loan, in most cases, you may submit all loan documents digitally as well.
You will certainly want to tour the property in person, and you may also want to be present for the property inspection. The documents that you sign at closing when the property is legally transferred to you will also need to have live signatures. However, all other aspects may be completed out of the comfort of your own home, which makes the home-buying process far more convenient that it was in past years.
If you're a Baby Boomer or soon-to-be-retiree ready to enter the Sarasota real estate market, or have any questions about the home-buying process, please don't hesitate to call the Key Solutions office at (941) 894-1255 or send us a message!