Putting Your Home To Work For You
Posted by Brian Tresidder on Thursday, August 7, 2014 at 1:39 PM
By Brian Tresidder / August 7, 2014
Comment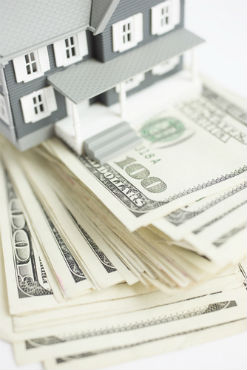 Homeowners were compensated for trillions of dollars last year in lost home values per estimates from online real estate database Zillow. Because consumers were able to reap more equity, home equity lending programs enjoyed a major resurgence. While it's not back to pre-crash levels at present, home values are continuing to rise and breathing new life into the lending industry. Here are a few important tips that can help you put your home to work for you.
Obtain Equity
In order to qualify, lenders are going to require you to own 20% or more of your property. This equates to an 80% remainder balance on your mortgage loan compared to the home's value. Close to 4 million homeowners in the U.S. were released from negative equity last year, and the rate is on the decline. Because of this reduction, more and more homeowners will be allowed to qualify for home equity loan programs.
Income and Credit Score are Crucial
While banks are looking to boost stale revenue growth by handing out loans, they're being extremely cautious about who they lend money to. The loan approval process is still a difficult feat, with home equity and a strong credit score playing a critical role. You must also show substantial income to make your loan payments. Since you're using your dwelling as collateral on the loan, any failed attempt to make your mortgage payments could result in the loss of your home. That's why the bank is ensuring that the home owner understands the repayment process thoroughly.
Know What You're Looking For
Whether your dwelling is in need of some much needed repairs or you're looking to consolidate high interest credit card date, you need to know what you'll use the money for before you begin the borrowing process. A home equity loan typically comes with a fixed interest rate and monthly payment amount. A home equity line of credit has a variable rate, and it's ideal for homeowners who are looking to access funds over a specific time period for extensive home improvement projects.
Don't Be Afraid to Shop Around
Big banks used to commandeer the home equity lending industry in previous years. However, you shouldn't be afraid to find alternative resources to obtain the best deal. While you should discuss your loan needs with the banks where you have a solid relationship with currently first, you'll find a host of other options that include regional lending institutions, credit unions and other emerging competitors in the lending field. Because these industry players were able to avoid the recent housing fallout, they are paving the way in granting home equity loans to homeowners who qualify. Their interest rates are also significantly lower than what other more prominent institutions may charge.