Not Sure If You Can Afford To Buy? Here's What You Need To Know
Posted by Brian Tresidder on Friday, July 17, 2020 at 3:48 AM
By Brian Tresidder / July 17, 2020
Comment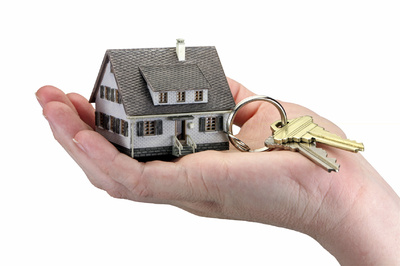 If you have been thinking about making your first Sarasota Real Estate purchase, the boy scouts have a motto they have used for decades; yet is still as cogent today as it was way back then:
"Be Prepared." It's even more succinct when dealing in real estate.
Everyone would love to be able to afford that Siesta Key Beachfront Condo for sale, but for many, the homes they inspect and fall in love with are usually the ones they can't afford. Ergo, to solve this dilemma your solution is to remember to do these four things:
Breakout all your income and debt paperwork so you'll be able to determine your exact debt to ratio status. In today's fickle financial marketplace banks still have a death grip on loaning money, so they'll probably require your DTI ratios to be 28 percent on the front end, and between 36 and 38 on the back end, plus reasonably good credit.
Go to our free mortgage debt to ratio calculator and crunch the numbers you discovered in your paperwork. (See the formula below)
Take advantage of the government's free annual credit check and have one run immediately. It will only take minutes, but will not include any FICO scores. They will cost extra, but you'll need them.
Investigate at least two mortgage lenders that are local, and get pre-approved NOT pre-qualified. Pre-qualified means zip, zero, nada. Your 15 year old daughter could get pre-qualified with some mortgage brokers.
There are many different types of loan programs that you may be eligible for. 20 percent down is a type of conventional loan that has no mortgage insurance. There are also conventional loans for 5, 10 and 15% down. Be sure to ask about the PMI (private mortgage insurance) and the difference in your payments. There are other style of loans that aren't considered conventional, VA and FHA. A VA loan is for veterans where zero down is required or FHA where only 3.5 percent will be needed. Actually, these two lending sources are the best available with the best terms and conditions; including competitive interest rates. And another thing that makes using either one of these loan programs is underwriting qualifications and allowing "mitigating" factors to enter the picture in your favor in terms of income, job tenure, and credit history.

So in the end here is the bottom line, folks. This entire "how much income do you need to buy a home," scenario will boil down to just two things:
What you can afford to pay each month in principal, interest, taxes, and insurance (PITI) without going broke or having sleepless nights.
Knowing in advance what your monthly bills and debts total versus your monthly gross (not NET) income is. And since we didn't give you the easy formula to use when you go online and locate that free debt to ratio calculator site, here it is to save and use.
Total up all your fixed monthly expenses and exclude utilities, food, and all that other stuff. Now add those totals to what you think that home you looked at might cost you per month. It doesn't have to be exact; just make it close and be sure you include PITI. Now simply divide this amount by your monthly gross income, and voila' now you know what your lender knows and will use.
For more in depth information check out our Sarasota Home Buyers Guide, and our Financing Information.