Most Important Things to Do Before and After Closing
Posted by RaveisFlorida.com Support on Wednesday, April 3, 2013 at 1:58 PM
By RaveisFlorida.com Support / April 3, 2013
Comment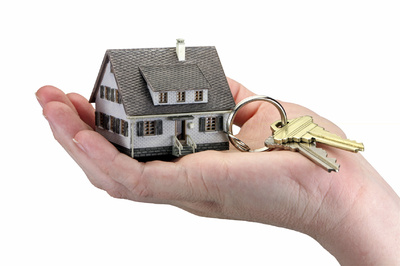 Searching for a new place out of all the Sarasota homes for sale can be quite stressful. To do it properly can potentially take several months! Between offers and counter offers, inspections, and long, sleepless nights of decision-making, finally finding your dream home can feel like a huge weight being lifted off your poor shoulders. 
Unfortunately, just because you've found your new residence doesn't mean you can relax just yet. There are a few things you'll need to do before you actually move into your new Sarasota real estate investment. The key to making this as easy as possible is planning ahead. Make a list and check it twice! Don't be ashamed to assign family members to different tasks; relocating is a family activity that takes family effort!

Usually houses aren't move-in ready when you secure them as your own. We all have different personalities and tastes, and chances are you'll want your home to reflect yours. Don't wait until you've signed all the papers and closed the deal to contact flooring specialists, painters, locksmiths, contractors, or cleaners. When you're able to have a private appointment to see the house, take pictures and think about what work you need the contractors to do. This could possibly save you some money, but it will, without a doubt, make the move-in more comfortable.

Just because those shiny keys are new to you doesn't mean they're new to everyone else! You never know who could have copies of those keys; workers hired to renovate the house, other agents, or even previous tenants could have copies. This is the very first thing you should do after you receive your keys. Imagine sitting down to a beautiful dinner with your family when suddenly a painter walks in through your back door with a to-do list from an agent, having no idea the house actually closed a week ago! Changing your locks immediately is a small price to pay for a sense of security and safety. If you're interested in home security systems, security lights, nanny cams, and alarms, now is the time to install those or have them installed. Why live one night in an unprotected house if you don't have to?

Don't make the common mistake of assuming the utilities are already turned on where you're moving in at. Most utilities companies will offer a grace period, leaving the lights on for a few days after the old tenants moved out, but not always. Never assume, and always call ahead and work this sort of thing out before moving in. You may even find that the previous tenant never even cancelled, which can be corrected. How awful would it be if you were stuck in your home with no lights, heat, or cooling, with an awful itch to get started unpacking? Don't let this happen to you! Plan ahead.

When it comes to the cleanliness of the house you're moving in to, assume the absolute worst and hire a cleaning crew or cleaning person. More often than not, people are stuck with the task of getting on their hands and knees and washing previous tenants' dirt off of their new floors for at least a whole day before they can even unpack! Having a completely fresh home feels wonderful. The cabinets, shelves, drawers, doors, windows, floors, and walls should all be sanitized and who has time to do that when you're changing homes? Most cleaning services charge by the hour, so if you'd like to save some money you could even clean with them, cutting the time they clean and the amount you pay in half!

If the thought of spending weeks nailing family pictures to walls, moving furniture, and laying rugs overwhelms you, consider hiring a designer or handy person! This is especially helpful for a single person, but large families also benefit because it's impossible to efficiently complete these tasks with children demanding your attention. The person you hire for this job can be on call to come and assist with projects as they arise, such as getting a bed up the stairs or leveling and mounting your art collection. It's just one less thing you'll have to do. It may seem unnecessary and too luxurious to hire people to complete small tasks for you, but your sanity and stress levels are totally worth it, and these freelance tradespeople appreciate work! 

This is supposed to be the most exciting time of your life, not the most exhausting and mind-boggling! Moving to a new house is known for being a stressful, nerve-wrecking time, but it really doesn't have to be at all! Following these simple tips will help your move feel fun, and it will be something you'll actually want to remember forever!
If you would like to see the current inventory of Sarasota real estate for sale or any of our featured Siesta Key condos we'd love to show you. Please contact Key Solutions Real Estate Group, or call #var-phone-number#.