Fun and funky, Gillespie Park is a unique and eclectic neighborhood, located blocks from the Luxury Downtown Sarasota Condo highrises. A mixture of historic houses and colorful bungalows, the area is home to a 10 acre park with tennis courts, walking trails, sculpture gardens and a playground. In addition to nearby movie theaters and shopping on Main Street, the neighborhood has it's own retail park, Gillespie Village. Cottages in The Village have been converted to fitness studios, custom boutiques and restaurants. Bounded on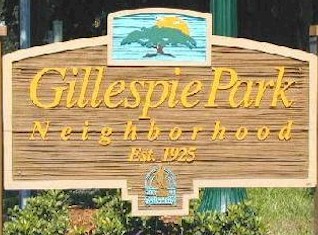 the north by 10th Street, on the east by Washington Ave, on the south by Fruitville, and on the west by North Orange, Gillespie Park is named in honor of John Gillespie.
Known by locals for it's old Florida feel, residents...