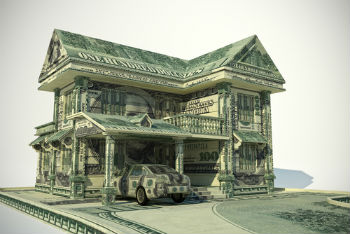 When investors purchase real estate, they usually expect their investment to net them considerable returns in the future. Buying a home has always been viewed as a solid investment, but the money doesn't come just from increasing real estate values. When you buy property, you make money through appreciation, cash flows, tax benefits and mortgage principal pay downs.
Real estate is a good investment, but there aren't any guarantees that you'll make money on it. If you do the proper research and analysis, you make it much more likely that you'll buy a property that will bring you large returns in the future. You lower your financial risk when you take the following factors into consideration:
Value Appreciation...