Millennials & Boomers: Is Buying a Condo the Right Move?
Posted by RaveisFlorida.com Support on Friday, July 17, 2020 at 3:41 AM
By RaveisFlorida.com Support / July 17, 2020
Comment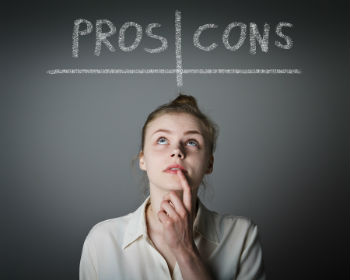 Buying a condo as opposed to a single-family home can be an excellent real estate option for both millennials and baby boomers alike. Owning a condo provides many of the same benefits as owning a single-family home, such as building equity and receiving tax incentives. There are some important things to consider when you're deciding between buying a condo and a home, however, which we've outlined for you below.
Pros of Buying a Condo vs. Buying a Single-Family Home
Financial Feasibility
For young individuals entering the real estate market for the first time, coming up with the down payment and getting qualified for a loan are just two pieces of the home ownership puzzle that can seem overwhelming. Buying a condo instead of a single-family home is typically more financially realistic.
Redirected Responsibilities
Buying a condo is an equally practical option for baby boomers and retirees looking to downsize. Condominium associations typically take care of the home ownership responsibilities that become a burden as people get older, like maintenance and upkeep. Not only does this make things easier on the owners, but this also ensures that the property increases in value, rather than decreases due to lack of maintenance and poor management.
Accessible Amenities
While you'll likely have to pay condo association fees, these typically go towards upgrading and maintaining the amenities available in your building or complex. Many condominiums have swimming pools, fitness centers, tennis courts, grilling areas, clubhouses, as well as many other perks. Often times, social groups arrange community events and parties for residents.
These amenities and services offer great social benefits to retirees that otherwise wouldn't have access to such things. Having convenient amenities, like a pool and gym, in the building are also helpful to millennials looking for that healthy work-life balance.
Already have your heart and mind set on buying a condo? Search all currently available Sarasota condos now!
Things to Consider When Buying a Condo
With all of that being said and all of the upsides to condo ownership, there are some rather large differences between owning a condo and owning a single-family home. Millennials looking for more freedom after living in a dorm or renting for so long might be surprised by the number of condo association rules. Likewise, baby boomers might have difficulty adjusting to those rules after the freedom of single-family home ownership.
No-Noise Nonsense
Owning a condo likely means you live in a building with people below and above you (unless you can afford the penthouse suite). As such, there are certain rules in place to ensure that this "close-proximity living" is a positive experience for everyone.
One of the most common condo regulations you'll come across has to do with noise. A "noise curfew" or "quiet-time," usually between the hours of 10pm and 8am, is frequently enforced, especially if people in the building are particularly noisy, or noise-sensitive. It's important to know which category you fall into, and research buildings to understand how they were constructed, and how well noise transfers.
Pet Policies
Many condo complexes also have pet restrictions. This ties back into the noise issue, as well as the required maintenance and possible damage that comes to sharing a living space with our four-legged friends. Some buildings don't allow pets at all, while others allow pets if they fall under a certain size. Whether you're a baby boomer with a fur-baby or two, or a millennial looking to adopt in the near future, carefully consider each building's pet restrictions before falling in love with a condo.
Can't leave Fido and Fifi behind? Check out these Pet-Friendy Siesta Key Condos to find the purr-fect home!
Daunting Dues
While condo associations handle many of the responsibilities that typically come hand-in-hand with home ownership, creating a convenient and maintenance-free lifestyle for owners, it's important to consider the monthly association dues and fees.
These will vary from building to building and depend on a number of factors, but are an additional expense that need to be budgeted for regardless. Before you even start your real estate hunt, make sure to do some research and know what you can afford to pay each month.
If you'd like to learn more about buying a condo in Sarasota, FL or have any questions at all about condo ownership, contact the Key Solutions team! We're here to help you with all of your Sarasota real estate needs.