Investing on Siesta Key
Posted by Brian Tresidder on Sunday, July 8, 2012 at 9:17 AM
By Brian Tresidder / July 8, 2012
Comment
If you have been thinking about purchasing a Siesta Key Condo or home as an investment, here are some things to keep in mind:
Current Market Trends
Due to the recent volatility in various types of investments, the trends are showing that real estate is now in the forefront of investors' minds. As prices dropped in some areas of the country over 50% many savvy buyers are seeing an incredible opportunity to capitalize on the market corrections. On Siesta Key, one of the most popular destinations in Florida and world famous for having the #1 beach in 2011, we are seeing a resurgence of investors purchasing property.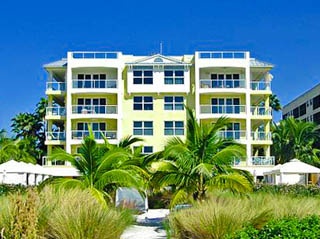 If you have been on the fence as to whether or not to get into the market, here are some thoughts to keep in mind. Siesta Key Real Estate has seen an appreciation of around 14% last year to this year.  From the trends we are seeing of lack of inventory and increasing units sold, we believe Siesta is a great place to invest.
Determining What Investment Is Right for You Is The First Step
It is important to decide on a condo, townhome, or single family home. Siesta Key Homes have different rental restrictions than condos.  Each condo complex governs its own rental policies in accordance with local zoning.  If you are looking to maximize the potential for renters, then you would want a complex that allows 26-52 rentals per year.  If you are looking for some rental income during the times that you are not utilizing the unit, then you would want more of a monthly or seasonal community.  If you are interested in long term stability, you would want a very strict rental program only allowing 1 year minimums.  Some communities do not allow rentals, encouraging owner occupancy and use only. 
Whether purchasing a home, condo or other, it is important to know the exact rules and regulations of your potential investment prior to purchasing in order to fully understand the maximum returns you can expect.  We will be happy to walk you through the process and answer any of your questions regarding this type of investing.
Our Siesta Key Property Management team can also assist you in determining potential income and expenses.