Interest Rates Below 4% Could Be A Thing Of The Past
Posted by Brian Tresidder on Monday, October 7, 2013 at 2:08 PM
By Brian Tresidder / October 7, 2013
Comment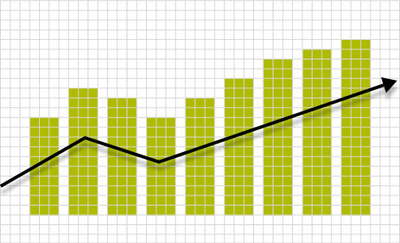 For the past several months, there's been something of a recovery in America's housing market, at least in a relative sense. While homes are not flying off the market and into the hands of eager buyers, things have at least become quite stable in most areas of the country. That stability is good news for those selling homes in the Sarasota real estate market, but it presents something of a quandary for those in the market for their first home, or even a second home: The relative stability in the market, after years of uncertainty and decline, have caused interest rates to spike by as much as a point in some cases.

Interest rates have always been something of a catch-22 in the housing market, especially since the downturn that began during 2007 and accelerated since 2009. Lower interest rates are generally good for buyers looking to purchase Sarasota homes for sale because they offer a more affordable way to get into the game. They're good for Sarasota home sellers, because lower rates encouraging stronger buying behavior. Low rates are not as good for financial institutions, though, which make a great deal of profit based on the rate.
For that reason, any sign of stability will cause an increase in interest rates.  And, given the historically low nature of rates over the past two years, there's plenty of room for growth. Realtors admit that upward-trending rates are good, and indicative of a housing market on the mend. Most feel that the market can handle an upward trend in rates and it is almost needed.
Is the Rise in Interest Rates a Case of Too Much, Too Soon?
Perhaps the number one thing that turns off buyers in the market for a home purchase is the sticker shock that comes along with a mortgage. The largest expense most first-time buyers have financed over the course of their lives is typically a new or used automobile, with loans that measure only in the tens of thousands of dollars. The average home purchase easily exceeds $200,000 in today's market, with some homes demanding an asking price near the half-million mark. In that case, an interest rate increase of a point can result in at least a hundred extra dollars per month in mortgage payments over the life of a loan.

A number of real estate experts across the country note that they actually have been confronted by the interest rate sticker shock. The price of a home is something most consumers internalize and accept before they begin buying. Interest rates, though, tend to fluctuate based on each bank's lending practices, the state of the economy, and the trends within the housing market.  Consumers need to understand that higher rates do not yet equate to a bad deal, or a poor fiscal decision, because rates in the 4's and even 5's are still well below the 10 year average in which we look at real estate markets.
Higher Rates, But Room for Growth: What Realtors are Telling Their Buyers
The sudden jump in interest rates, which has left behind rates in the 3's, is not all bad news for the industry professionals. It's not even bad news for prospective homebuyers who are looking to score a great rate on the home of their dreams. The current going rate, hovering around 4.5 percent, is still considerably lower form the "panic threshold" of 6-8 percent. Most real estate and construction experts believe that rates in the 6's are easily a few years off and, based on buying habits with higher rates in the 4's, it's possible consumers could be financing new homes at 4.87 percent or lower for the better part of a year or two.

A number of industry professionals also note that the slight climb in rates is good for the market. After all, consumers who have been waiting to see which way interest rates go as the economy recovers will now have a clear understanding of that movement. Without a doubt, stability in the housing market only looks to increase and that means interest rates will do the same. Higher rates will push buyers toward making a move, purchasing a home, and locking in great rates before the dreaded 6 percent threshold kicks in around the country.
Higher Rates Aren't Bad News for Today's Buyers and Sellers
Higher interest rates present an opportunity to sell more homes, refinance more mortgages, and enjoy the oncoming recovery of the broader American housing market. Most consumers, and most realtors, knew this day was coming. Now that it's here, it's time to take action and stop delaying home purchases, mortgage refinances, and other major moves.
For more information financeing your Sarasota Real Estate property, we'd love to help you out. Please contact Key Solutions Real Estate Group, or call #var-phone-number#.