How To Sell Your Home In A Buyers' Market
Posted by RaveisFlorida.com Support on Friday, August 8, 2014 at 10:12 AM
By RaveisFlorida.com Support / August 8, 2014
Comment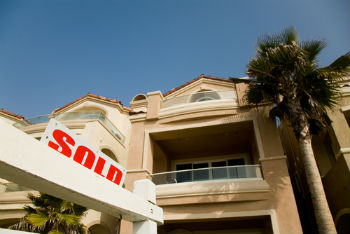 Selling a home your home in a buyers' market, where the number of homes exceeds the number of buyers, can be quite difficult. You will really have to work hard to get your home sold. A potential buyer is looking for value. Their goal is to get the best home for their money. As a result of this, a potential buyer can be selective and refuse to settle. In order to attract buyers, you will have to make sure that your home is in great condition. You should also price your home right.
Additionally, you should see your house as a product and find out more about your competition. Make sure that your home stands out from the competitors, either in how it is priced or delivered to the marketplace.
Know The Competition
It is essential for you to know your competition. This will make it easier for you to decide how you will price your home. Your home should stand out from the competitors in a good way. Before you decide to list your home, you should visit some open houses. You should also look at similar homes online. Furthermore, your real estate agent could help you get a better understanding of your competition. Your real estate agent will show you the homes that are on the market, both sold and pending. In many cases, it is weeks or months before sellers list their homes. If the market is slow, then that means there will be more competition and inventory for sellers.
Think About Pre-Marketing The House
Several years ago, buyers needed to have a real estate agent in order to find out how long a particular home had been on the market. That was because the data was hidden in agent-only databases. Today, once a listing has been placed online, people will be able to see the number of days that it has been on the market. If your home has been on the market for more than three months, chances are you will probably not get a full-price offer. That is why pre-marketing your home is a good idea. You will need to work with a good real estate agent and have them pre-market your home. This will test how the market responds to the price. How exactly does this work? It is very common for real estate agents to announce upcoming listings on social networking sites and within their firm. There are also entire websites dedicated to pocket listings in some communities.
Ensure Your House Is Widely Marketed
You have to be where potential buyers are. Most buyers use their Internet or mobile devices to find out about homes in their area. If your home is not listed in the places where the buyers are, then you have missed out on some opportunities. You cannot afford to miss one opportunity in a buyers' market. A good real estate agent will understand this concept.
Work With The Right Real Estate Agent
It is important for you to select the right real estate agent. The agent you select could be the factor that determines whether your home sits on the market for months or sells. A good real estate agent is someone who sells actively within your community. They know the trends and customs. They are also knowledgeable of the governing laws. Generally speaking, agents prefer working with agents they know. If you work with someone who is not familiar with the community or an out of area agent, then you could possibly be represented poorly.
Photos Are Key
Several years ago, photos were not that important. Today, it is an essential part of the home buying process. The first impression a potential buyer gets off your home will probably be online, by a text message with the listing from a real estate agent or via an email alert. You should spend some time getting photos taken of your home. You should make sure that your photos are good quality. They should be optimized for mobile and web also.
Spend Money The Right Way Getting Your Home Ready
Many sellers spend a fortune renovating their home prior to selling it. However, they often do so in a manner that is not buyer friendly or neutral. There was a survey done recently by Zillow Digs showing the return on investment on these projects is not high. If you want to renovate your home prior to selling it, then you will need to spend your money the right way. The best thing you can do is to de-clutter and clean your home. You may also want to invest in a storage unit. Additionally, it is a good idea to change and clean some fixtures and add a coat of fresh paint. These are examples of how you can wisely spend money getting your home ready to sell.
It takes a lot more than just listing your home and hiring a real estate agent to succeed in a buyer's market. You have to do your research and find out about your competition. You should also work with a real estate agent who knows the market and has relationships within your current community. Avoid listing your home with an agent who does not plan to widely market your home to mobile and Internet users. This is where the buyers are looking for homes today. Do not hesitate to use non-traditional methods to market your home if you're selling in a buyers' market. One mistake could cause your home to sit on the market for weeks or months, causing it to lose valuable equity.