How To Find The Perfect Vacation Home In Siesta Key
Posted by RaveisFlorida.com Support on Friday, July 17, 2020 at 3:41 AM
By RaveisFlorida.com Support / July 17, 2020
Comment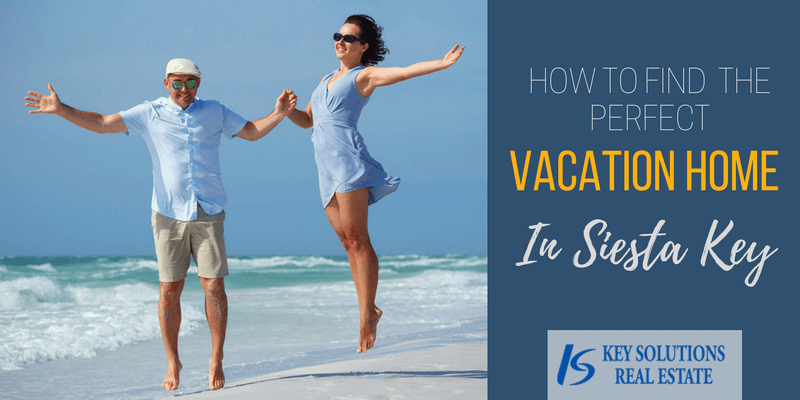 Everyone dreams of owning a beautiful piece of property at some point in his or her life. For many, this achievement comes after years of saving and determination to make this dream come to fruition. When it's finally time to buy the vacation property you've always envisioned, here are a few things to consider before you begin your search:
Think About What You Want In A Vacation Residence
When you think about your vacation home, do you envision it as a getaway from your everyday life? Or is it more of a gathering space for your friends and family? Will it be just for you, or do you hope to rent it out while you're away? All of these questions are important to consider prior to your search because they'll help you identify what kind of property you should consider and where you should be looking. Thinking about the amenities you want and the size of the features in the home will really help you find a property that will benefit you the most.
Find The Perfect Location
Siesta Key is peppered with stylish and functional resort-style communities, but finding the right one is all about your needs and wants. If you're more of a socialite with an appreciation for designer clothes and décor, then you'll likely want to be looking on the northern tip of the island, closer to Sarasota's bustling commercial corridors. Alternatively, if fishing is more your forte, then a bayside or southern condo or townhome may be better suited to scoring the catch of the day with ease.
More than one-quarter of all vacation home buyers plan to rent out their home when they're not using it, so if this is important to you, it's also important to consider best areas for tourists and factor that into your decision as well. Even a condo just a block from the beach can significantly reduce its rental potential, so be sure to talk to your agent about the best buildings.
Rent Before You Buy
Just like you wouldn't buy a car without a test drive first, it can be a great idea to rent in the area you're looking at before locking in on a property. In most cases, vacationers are so quick to fall in love with Siesta Key's beautiful location that they're ready to jump head-first into a home, which is great!
Do You Need A House or Condo?
Both types of properties have their pros and cons. You'll have little to no maintenance in a condo, but you'll probably have less space than you would in a house, especially in the kitchen. Most of these communities also offer resort-style amenities like swimming pools, tennis courts, clubrooms, and beach access.
A house, on the other hand, will offer much more privacy and space inside and out, but they also tend to fetch a higher price than a condominium. Most of the single-family homes on Siesta Key are located on the bay or along a canal, which makes boat storage and access to the water a breeze.
Keep An Eye Out For Hidden Costs
As current homeowners, you're probably familiar with the many fees that add up in addition to your mortgage. From cable to city services and HOA fees to property tax, an investment property has all of these additional costs as well. It's not so much that these costs are hidden, it's just that some current owners who don't currently pay an HOA fee might not necessarily expect them in their next property.
Also, be sure to talk to your agent about the different taxes that may apply to owning a second property –especially if you're from out of state.
Start Your Vacation Home Search!
Discover your dream home sooner
Unlock the best search tools in the industry to find your ideal vacation home. Best of all, it's 100% free.
Register Now
The Key Solutions Real Estate website has many great tools to help take your home search to the next level! Search by community or property type, find homes close to the water, and find pet friendly condos at the drop of a hat! Save your searches and bookmark listings for later, and have searches that match your preferences sent straight to your inbox so you never have to miss a beat.
Search Popular Vacation Home Locations in the Sarasota Area!
The Key Solutions Real Estate team is here to help you with all of your homebuying needs. Send them a message today or give them a call at 941.894.1255 for more information.