How to Buy a Home in Sarasota, FL in 5 Steps
Posted by RaveisFlorida.com Support on Friday, July 17, 2020 at 3:42 AM
By RaveisFlorida.com Support / July 17, 2020
Comment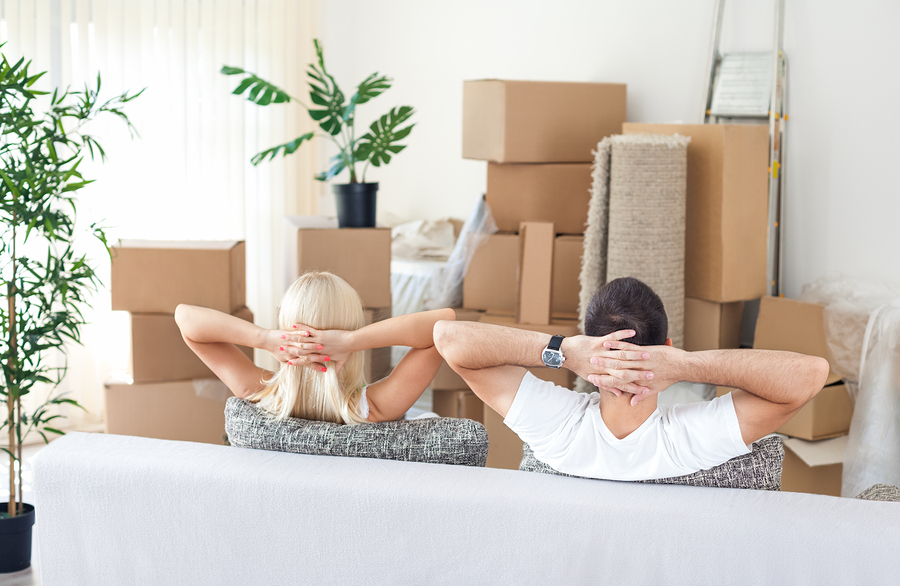 Buying a house is one of the biggest investments you'll ever make in your lifetime, ripe with excitement and new possibilities. It's also a time-consuming, multi-step process, full of unfamiliar lingo and legal jargon. As such, the home buying process as a whole can be both thrilling and daunting at the same time. To help make sure your experience is more the former than the latter, we've broken down the home buying process so that you can learn how to buy a home in Sarasota in five easy steps.
Step 1: Gather Your Troops
Choosing the Right Real Estate Agent
Regardless of whether or not you've purchased real estate in the past, you'll have a much more enjoyable and successful experience with the right people in your corner. The first member of this team should be a trusted, experienced real estate agent with local knowledge of the Sarasota area. Ask friends, family and colleagues for recommendations and search for online reviews from past clients. Don't be afraid to interview several agents before selecting one that you trust and are comfortable with.
Learn more about Key Solutions Real Estate Group and how our agents can help you find your Sarasota dream home!
Once you've made your decision, meet with your agent to determine your wants and needs wish-list.
Finding the Right Mortgage Lender
The next person you want to recruit to your cause is a lender. Again, ask for recommendations, read online reviews and meet with several mortgage lenders before deciding who you want to work with. Just like with your real estate agent, you'll want to make sure your lender has local Sarasota knowledge and makes you feel comfortable.
Once you've selected a lender, it's time to get pre-approved for a mortgage. Your lender will take your income, finances and credit history into consideration to let you know how much you'd be approved for if you choose to get the loan. This will give you a firm idea as to how much you'll be able to afford when looking at houses, and can save you from getting your heart set on a particular home that is far beyond your budget.
Step 2: Do Your Homework
Location, Location, Location!
Once you have a better idea of what you can afford thanks to being pre-approved for a mortgage or loan, it's time to figure out what area of Sarasota you'd like to buy in. Would you like to be close to work, send your kids to a specific school, be within walking distance to public transit? These are all very important considerations.
Once you've narrowed down some neighborhoods, do some research on the area including its crime rate, school ratings and available local amenities. Talk with locals and business owners to see if there is anything happening now or in the future within the area, like a large mall being built or factories coming in. Better yet, check with your local property appraiser's office.
Set Your Priorities
Now it's time to determine what kind of house you'd like or are at least open to looking at. There are a lot of options to choose from, including condos, townhomes, duplexes and single-family homes. It will help to know what you want in a home, and to determine what your expectations are. For example, are you downgrading pre-retirement, or are you looking for more space for your growing family? Make a list of everything you want in the house, what you're willing to give up/trade off, and share this list with your agent.
Step 3: Start Your Home Search
Now that you've chosen an area, determined your budget and have set realistic expectations in regards to your needs and wants, it's finally time to start searching for your new Sarasota home! Based on the list you provided and your price range, your real estate agent will do their best to find available homes in the area for you to look at.
In the meantime, start your online home search! Not only will this give you a general idea of the types of homes available in the area, but the photos and video tours can save you valuable time and help you narrow things down.
Step 4: Make an Offer
Let the Negotiations Begin!
Once you have found "the One", visited it at different times during the day, and have learned about the comparable sold properties in the area, it's time to make an offer. Your agent will write this up on your behalf, and will include any terms or conditions. The seller can accept the offer, reject the offer, or make a counter-offer. Your real estate agent becomes pretty much invaluable during this phase of the home-buying process.
Schedule a Home Inspection
If you and the seller are able to reach an agreement (hooray!), the next step is to schedule a home inspection. Most offers are based on a contingency regarding the outcome of a home inspection. Should a certified inspector find structural damage, insect infestations or any other issues that could become serious problems in the future, buyers can renegotiate the offer or withdraw it completely without incurring any penalties. Before the sale closes, you will have a chance to "walk-through" the property to make sure that any agreed-upon repairs have been taken care of.
Choose a Mortgage
After you've made the offer and while you're waiting for the home inspection, it's time to choose the type of mortgage that's right for you. Once that's been determined, you need to officially apply for the loan by filling out an application and providing the required documentation to your lender.
Step 5: Close the Deal
Once the home has been found and fully inspected, it's time to sign the papers and settle the closing costs. Among other things, these include your down payment, title fees, loan fees, appraisal and survey fees, and attorney and inspections fees. Typically, closing costs run between 2 and 5% of the purchase price of the property.
Congratulations! The sale is now finalized and you are the new homeowner!
For more tips on how to streamline and simplify your Sarasota home buying experience, visit our Home Buying Process page.
If you have questions about the home buying process or are looking for an experienced Sarasota real estate agent, please call the Key Solutions team at (941) 894-1255 or send us a message!